Skansen - Farmstead#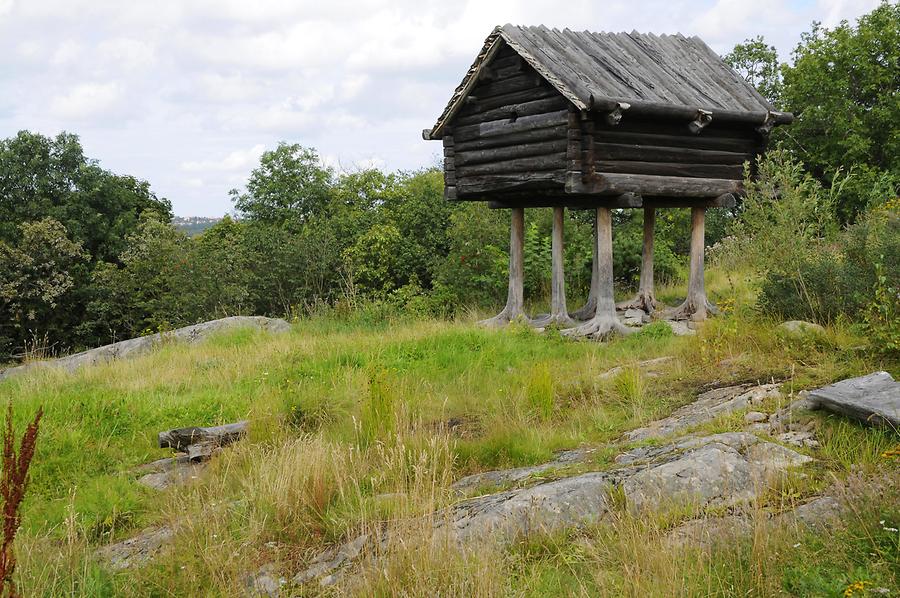 Farmers made up 90 percent of the medieval population. Farmers were counted to the lowest estate, who was obliged to provide the basis for the clergy's and the noble's wealth. Nevertheless they were not well regarded, since physical labor was not well respected. In contrary to most of the farmers, craftsmen were free men, who were able to specialize their craft more and more and formed guilds. After the apprenticeship exam the journeymen usually had to go on working trips for six years before they could take the master's exam – most of them never could.
Der Anteil der bäuerlichen Bevölkerung lag im Mittelalter bei 90 %. Die Bauern gehörten zum untersten Stand, der die Basis für den Reichtum von Klerus und Adel erarbeitete. Trotzdem war ihr Ansehen gering, weil körperliche Arbeit kaum Wertschätzung besaß. Im Gegensatz zu den meisten Bauern waren die Handwerker freie Leute, die sich zunehmend spezialisierten und eigene Zünfte bildeten. Nach der Gesellenprüfung ging der Handwerker üblicherweise 6 Jahre auf Wanderschaft, bevor er die Meisterprüfung ablegen durfte – was jedoch nur den wenigsten gelang.