Cog railroad to Skansen#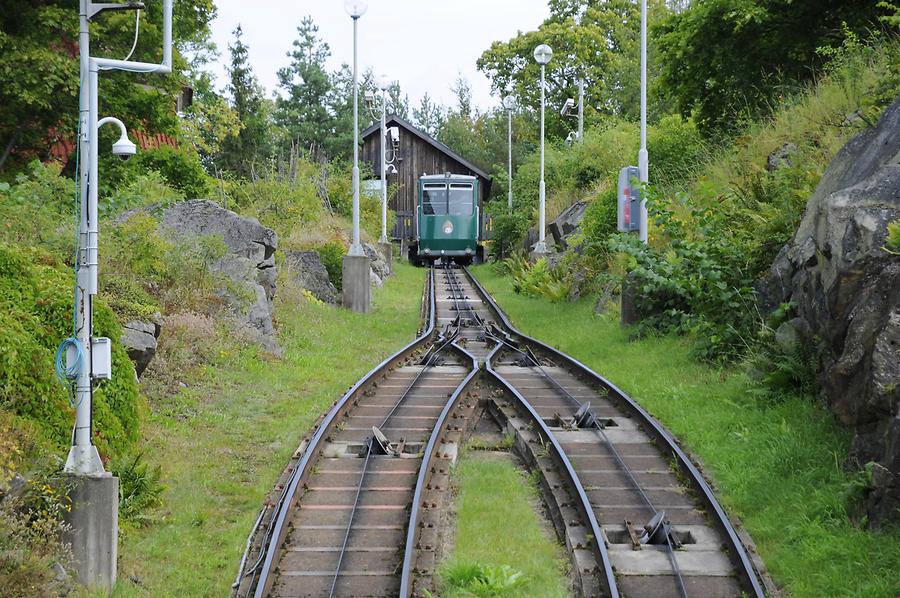 A visit to Skansen resembles a trip through Sweden before the Industrialisation. This oldest open-air museum in the world opened its gates in 1891 and shows the lives of farmers and craftsmen with 150 historic buildings.
Ein Besuch von Skansen gleicht einer Reise durch Schweden vor dem Zeitalter der Industrialisierung. Dieses älteste Freilichtmuseum der Welt öffnete 1891 seine Pforten und erzählt in 150 historischen Gebäuden vom Leben der Bauern und Handwerker.