Certificate Nobel Prize#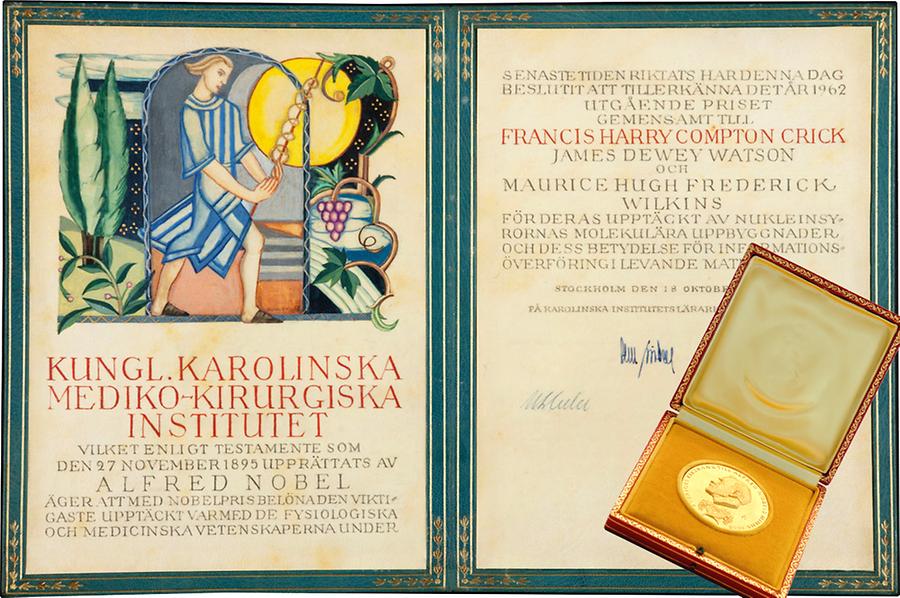 To be amongst the potential winners of a prize, one has to be nominated by certain people – mostly professors of selected universities or former winners. These nominations are considered by the expert Nobel committee and the evaluation is sent on to the Swedish Academy of Sciences, which makes the final decision. In every category the prize can be awarded to one person or up to three people.
Um in den Genuss eines Nobelpreises zu gelangen, muss der Anwärter von bestimmten Personen – meist Professoren ausgewählter Universitäten oder frühere Preisträger – nominiert werden. Diese Vorschläge prüft ein fachkundiges Nobelkomitee und leitet die Bewertung an die Schwedische Akademie der Wissenschaften weiter, die schließlich die Auswahl trifft. Ein Nobelpreis kann je Fachgebiet an ein bis drei Personen vergeben werden.