Berkeley Univ of California#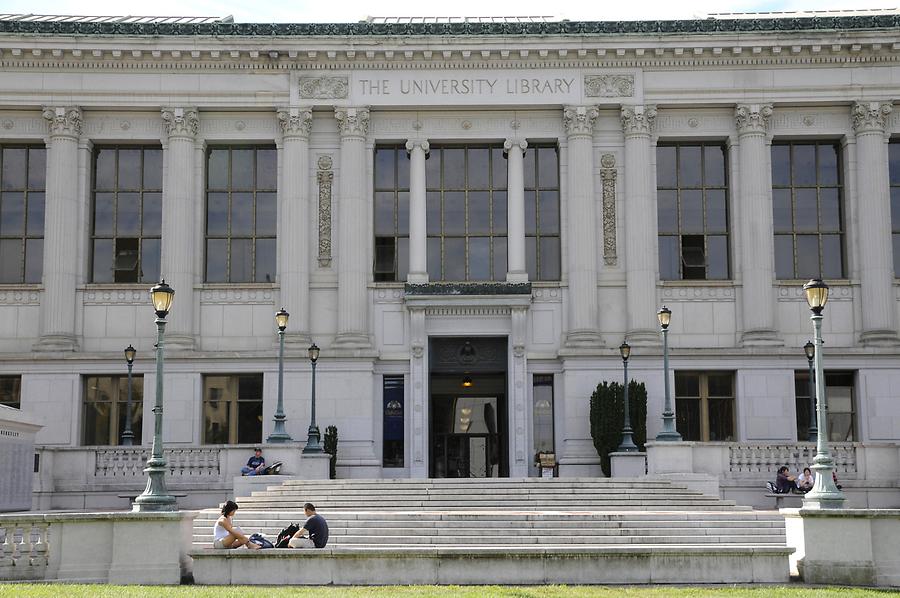 Since the first awards in 1901 more than 800 people have received this highest honor of science. Only four people, among them Marie Curie and Linus Pauling, have received the prize twice. 92 per cent of the prizewinners were male, 5 per cent female and 3 per cent organizations. The youngest laureate was 25 at the award ceremony, the oldest 90. Considering the number of awards the USA is taking the first place by far. They were given almost one third of all prizes. (Far) behind them follow Germany and Great Britain. Austria has produced 12 laureates, among them Konrad Lorenz, Erwin Schrödinger and Elfriede Jelinek. The University of California has gathered the most prizes: 36 winners have come from this university.
Seit der ersten Verleihung im Jahr 1901 freuten sich mehr als 800 Personen über die höchste Auszeichnung der Wissenschaften. Nur vier Personen, darunter Marie Curie und Linus Pauling erhielten den begehrten Preis zwei Mal. 92 % der Preisträger sind Männer, 5 % Frauen und 3 % Organisationen. Der jüngste Nobelpreisträger war bei Verleihung 25, der älteste 90. Bei der Anzahl der Preisträger pro Land liegt die USA mit großem Abstand am ersten Platz. Dorthin gingen fast ein Drittel aller Auszeichnungen. Auf den Plätzen folgen weit abgeschlagen Deutschland und Großbritannien. Österreich hat 12 Nobelpreisträger hervorgebracht, darunter Konrad Lorenz, Erwin Schrödinger und Elfriede Jelinek. Die meisten Auszeichnungen konnte die University of California einheimsen: Bislang speisten 36 Nobelpreisträger dieser Universität in der Blauen Halle.