Landscape near Guadelupe#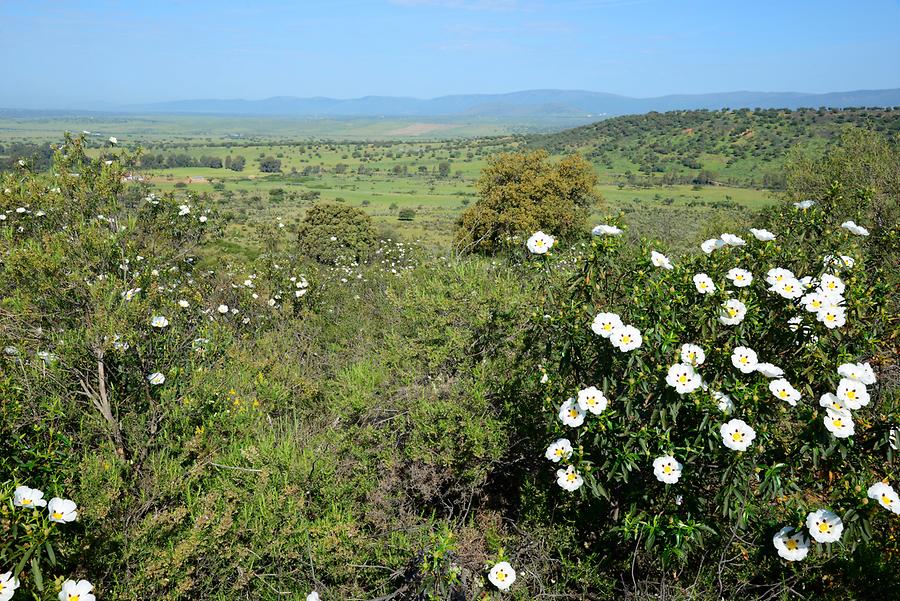 'Spain's Little Rome'. Mérida, a UNESCO World Heritage, owes its byname to its glorious past as the capital of the Roman province of Lusitania. Emperor Augustus had finally incorporated the Iberian peninsula into his empire after the fierce resistance of the native Lusitanians had finally been broken. Now it was necessary to provide for the veterans of the triumphant legions. In 25 BC, Augustus built a completely new city for them. To think big was the order of the day Emerita Augusta, as Mérida was known then, was blessed with all the achievements of Roman civilization, especially with huge places of public entertainment. So the legionaries of outstanding merits were rewarded with enjoyable sunset years. And the monumental architecture expressly underlined the Roman superiority, too.
"Spanisches Rom". Diesen Beinamen verdankt das UNESCO-geschützte Mérida seiner ruhmreichen Vergangenheit als Hauptstadt der römischen Provinz Lusitania. Kaiser Augustus hatte die iberische Halbinsel endgültig seinem Reich einverleibt, nachdem der erbitterte Widerstand der einheimischen Lusitanier endlich gebrochen war. Nun galt es, die Veteranen der siegreichen Legionen zu versorgen. Für sie ließ Augustus 25 v.d.Z. eine komplett neue Stadt aus dem Boden stampfen. Klotzen, nicht Kleckern war angesagt. Emerita Augusta, wie Mérida damals hieß, war mit allen Errungenschaften der römischen Zivilisation gesegnet, allen voran mit kolossalen Vergnügungsstätten. So sahen sich die verdienten Legionäre mit einem genussvollen Lebensabend belohnt. Gleichzeitig sollte die monumentale Architektur die römische Überlegenheit nachhaltig klarstellen.