Krka National Park - Waterfall#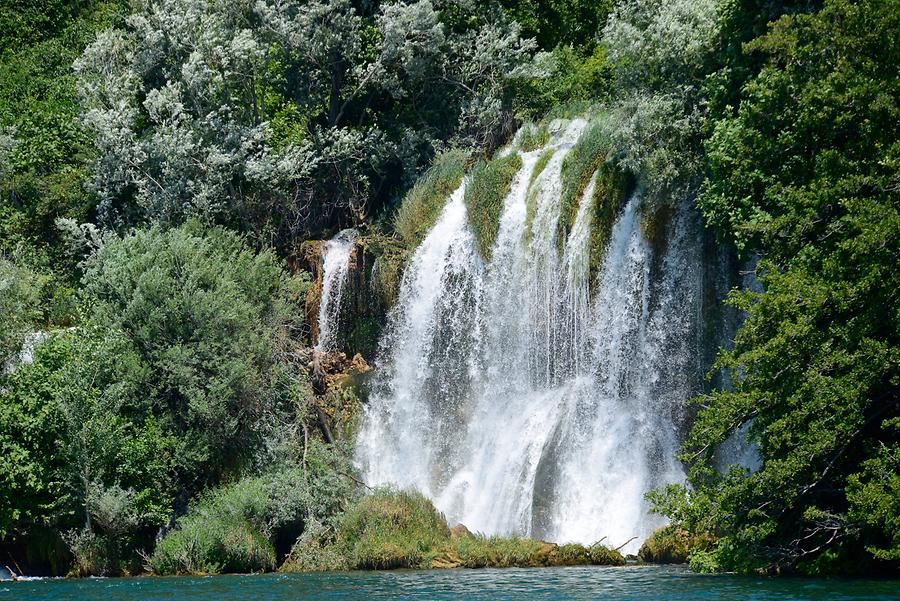 Seit dem 19. Jahrhundert nutzen die Menschen die Kraft der Krka und errichteten eine ganze Kette von Wassermühlen entlang des Flusses. Durch einen Trichter im Dachgeschoß fallen die Getreidekörner auf die Mühle, die unterirdisch durch Wasserkraft angetrieben wird.
Since the 19th century, people have used the power of the Krka and built a whole chain of water mills along the river. Through a funnel in the attic, the grains fall on the mill. It is driven underground by hydropower.