Krka National Park#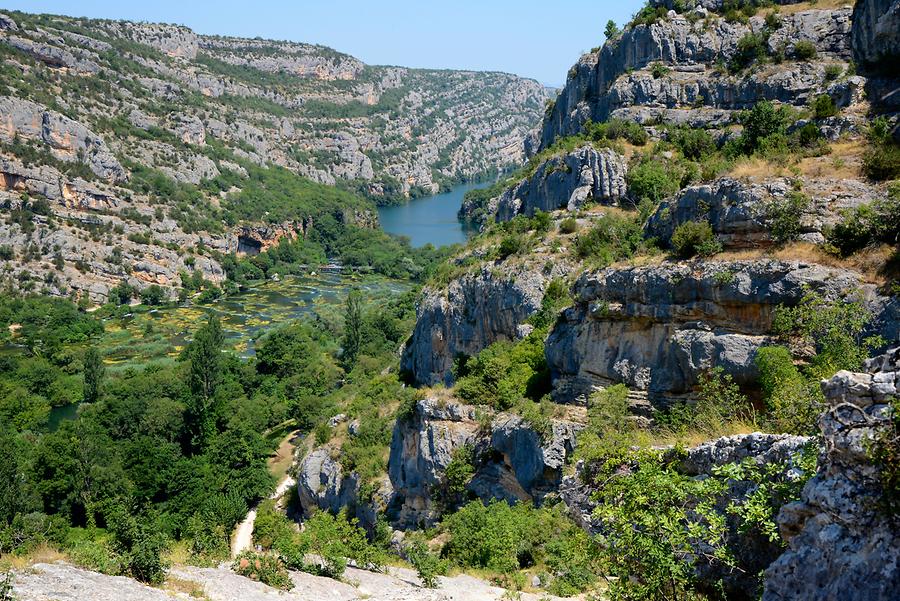 Nach soviel venezianisch geprägter Stadtkultur wird es Zeit, dem strapazierten Geist ein wenig Erholung in der Natur zu gönnen. Da kommt der Krka-Nationalpark
Krka National Park, Croatia
gerade recht. Ein paar Kilometer von der Küste entfernt, gräbt sich der Fluss Krka mühsam durch ein karstiges Hochplateau und formt eine Wasserlandschaft von außergewöhnlicher Schönheit.
After so much Venetian-influenced urban culture, it's time to treat the strained mind with a little relaxation in nature. Now it´s just the right moment to visit the Krka National Park
Krka National Park, Croatia
. A few kilometers from the coast, the river Krka struggles through a karst plateau to form a water landscape of exceptional beauty.