Rustaveli Avenue - Rustaveli Statue#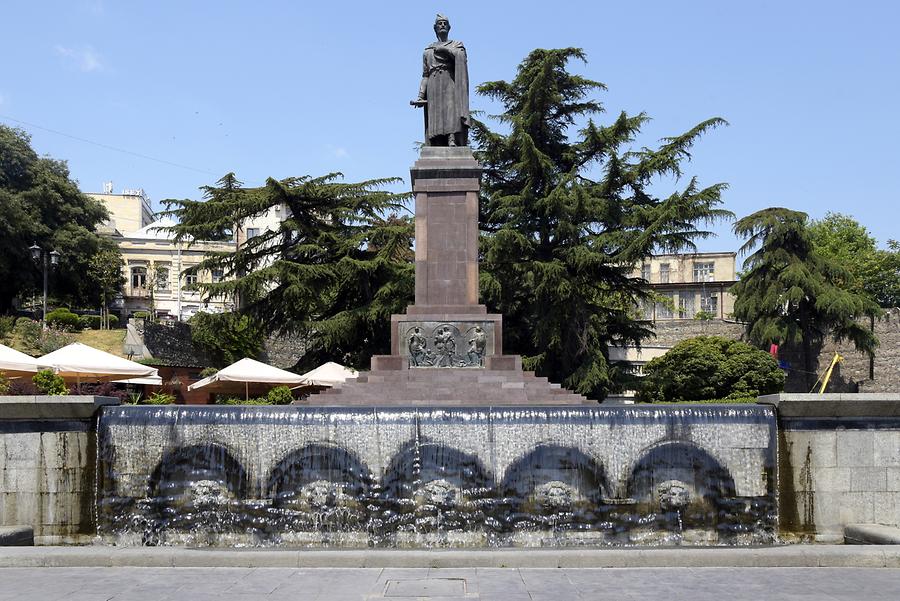 Der Rustaveli Boulevard endet am Denkmal des Namensgebers. Der georgische Dichter Schota Rustaveli gehört zu den bedeutendsten Literaten des Mittelalters. Sein höfisches Epos 'Der Recke im Tigerfell' findet man sogar auf der Liste des UNESCO Weltdokumentenerbes.
The Rustaveli Boulevard ends at a monument of its eponym. The Georgian poet Schota Rustaveli is one of the most important poets of the Middle Ages. His court epic 'The Tracker in the Tiger's Skin' is even be found on the UNESCO World Heritage list.