Old Tbilisi - Avlabari#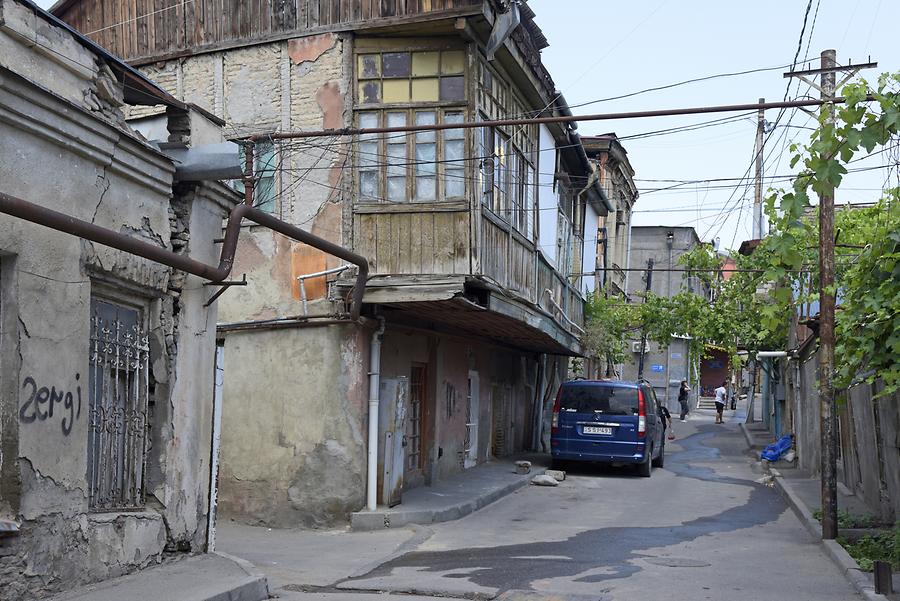 Abseits der Prachtboulevards zeigt der georgische Alltag sein ärmliches Gesicht. Die wirtschaftliche Lage ist immer noch schwierig. Allerdings darf man hoffen, denn die Zukunftsaussichten scheinen sich positiv zu entwickeln.
Away from the grand boulevards Georgian everyday life is visible as indeed quite poor. The economic situation is still difficult. However, one can hope, because future prospects seem to develop positively.