Rustaveli Avenue - Revolution of Roses#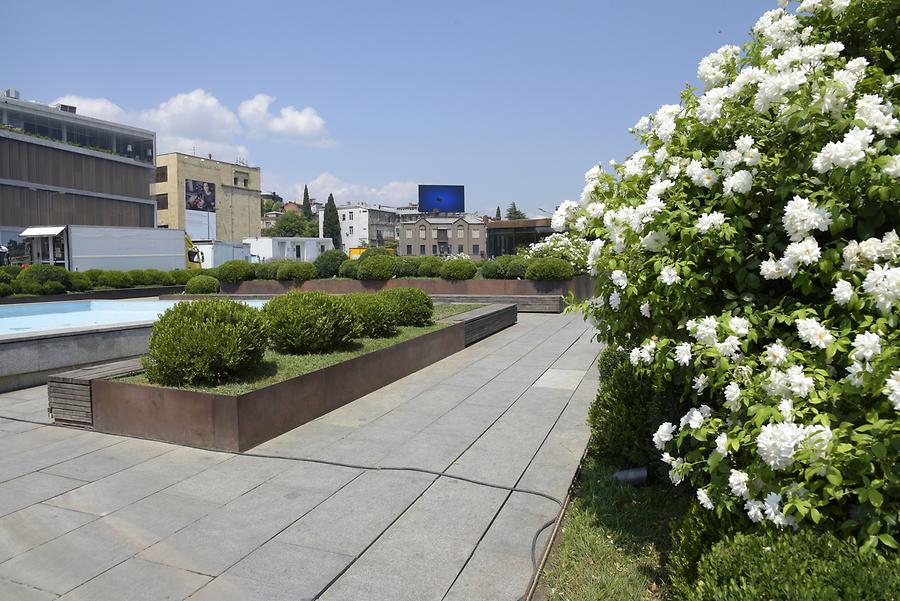 Ein paar Hundert Meter weiter steht man am geschichtsträchtigen Platz der Rosenrevolution. Im Jahr 2003 protestierten hier tausende Menschen friedlich gegen massive Wahlfälschungen.Dabei verteilten sie Rosen an das Militär und die Polizei. Im Zuge der Ereignisse trat Präsident Schewardnadse zurück und ebnete den Weg für Neuwahlen, aus denen Michail Saakaschwili als Sieger hervorging. Er entschärfte die sozialen Spannungen im Land durch massive Lohnerhöhungen, bekämpfte Korruption und Bürokratie und machte aus Georgien einen modernen, weltoffenen Staat.
A few hundred meters further on you will find the historic site of the Rose Revolution. In 2003, thousands of people peacefully protested against massive electoral fraud. They distributed roses to the military and the police. In the wake of the events, President Shevardnadze resigned and paved the way for new elections: Mikhail Saakashvili emerged victorious. He defused the social tensions in the country by massive wage increases, fought corruption and bureaucracy and made Georgia a modern, cosmopolitan state.