standing Buddha at Bodhi Tahtaung#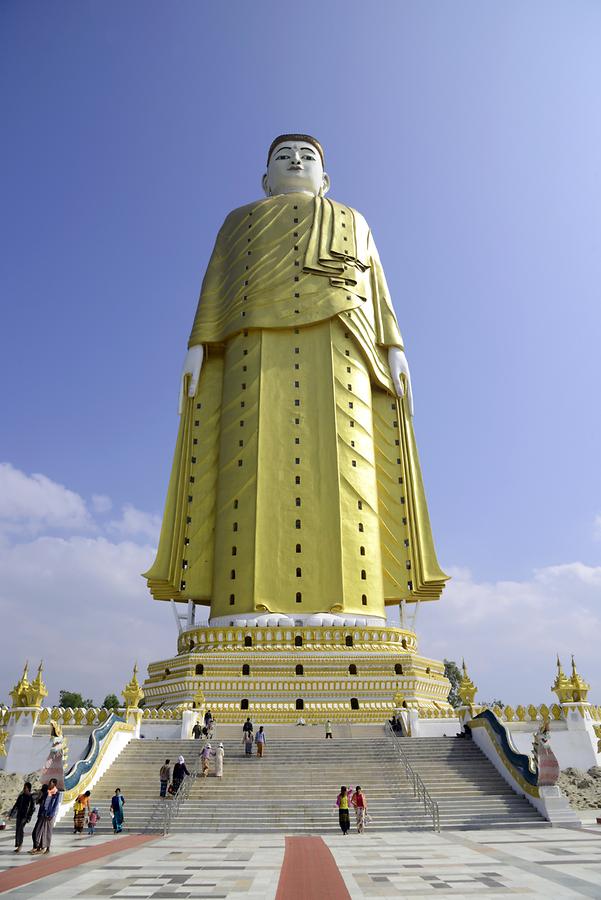 The Buddha statues towers towards the sky tall as a four-storey skyscraper. The peaceful impression soon turns into a feeling dread at seeing the interior.
So hoch wie ein vierzigstöckiger Wolkenkratzer ragt die Buddha-Statue in den Himmel. Der friedliche Eindruck verwandelt sich im Inneren schnell in ein Gefühl des Grauens.