Fifth Avenue - Tiffany#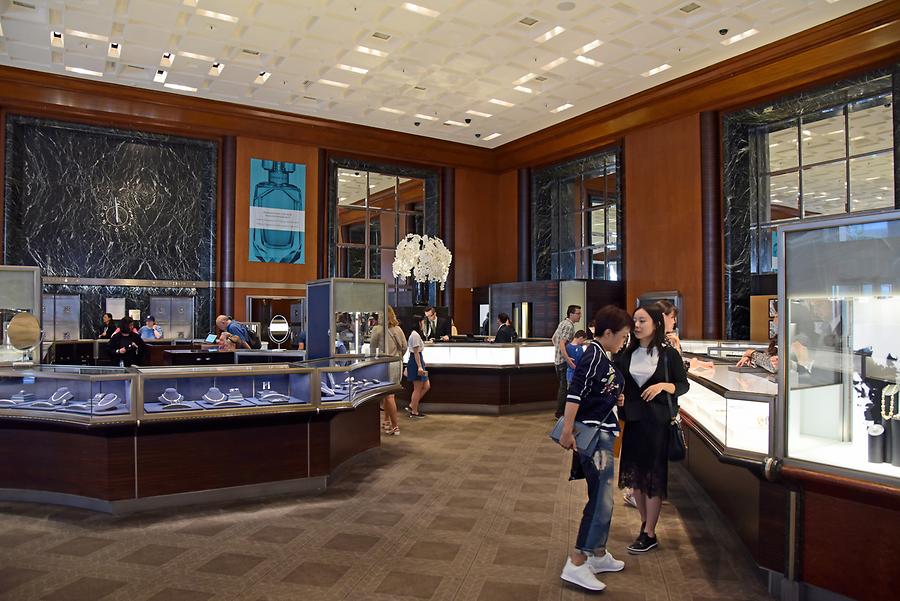 Bei Tiffany gibt es weit mehr als nur ein Frühstück. Der edle Schmuckladen wurde durch den Film 'Frühstück bei Tiffany' mit Audrey Hepburn weltberühmt. Trotzdem kam er in den 1970er Jahren in finanzielle Turbulenzen...
Tiffany is much more than just a place to have breakfast. The fine jewelry store was made famous by the movie 'Breakfast at Tiffany' starring Audrey Hepburn. Nevertheless, it came into financial turbulence in the 1970s ...