Austrian Cultural Forum New York#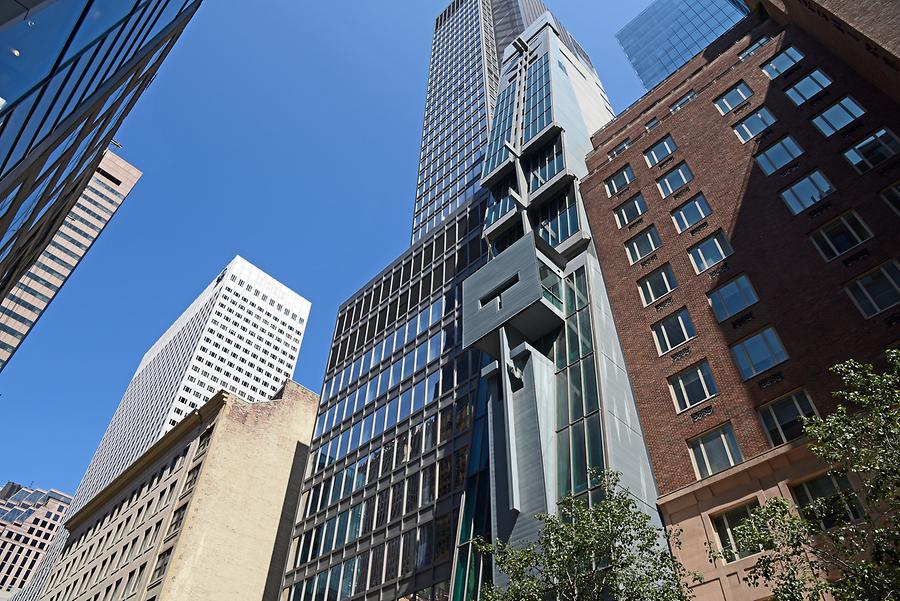 Was tun, wenn man 24 Stockwerke zur Verfügung hätte, aber nur 7,50m Breite? Für den Architekten Raimund Abraham kein Problem. Er gestaltete die außergewöhnliche Fassade des österreichischen Kulturforums. Es gehört zum Außenministerium und soll mit Ausstellungen, Konzerten und Diskussionsforen den kulturellen Austausch zwischen Österreich und Amerika fördern.
What to do if you could have 24 floors, but a width of only 7,50m? No problem for the architect Raimund Abraham. He designed the extraordinary façade of the Austrian Cultural Forum. It is part of the Ministry of Foreign Affairs and is intended to benefit a cultural exchange between Austria and America by means of exhibitions, concerts and discussion forums.