Ostriches#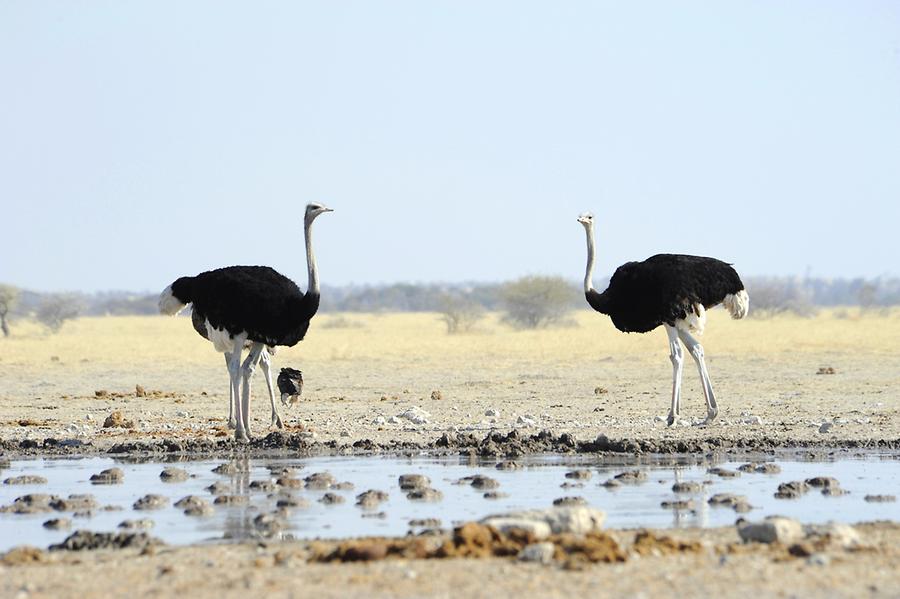 Height

2m50

Weight

130 kg

Life expectancy

50 years

Nutrition

Plants and insects. Ostriches use their food optimally, ensured by a 14 m long intestine.

Natural enemies

lions and leopards

Living

Harem with 3-5 animals

Reproduction

Community nests with up to 80 eggs

Special features

Escape behavior. In cse of an emergency ostriches can reach a speed of 70 km/h.
Höhe

2m50

Gewicht

130 kg

Lebenserwartung

50 Jahre

Nahrung

Pflanzen und Insekten. Strauße verwerten ihre Nahrung optimal, dafür sorgt ein 14 m langer Darm.

Fressfeinde

Löwen und Leoparden

Familienstand

Harem mit 3-5 Tieren

Fortpflanzung

Gemeinschaftsnester mit bis zu 80 Eiern

Besonderheiten

Fluchtverhalten. Im Notfall erreichen Stausse eine Laufgeschwindigkeit von 70 Stundenkilometern.