City Hall (Stadshus)#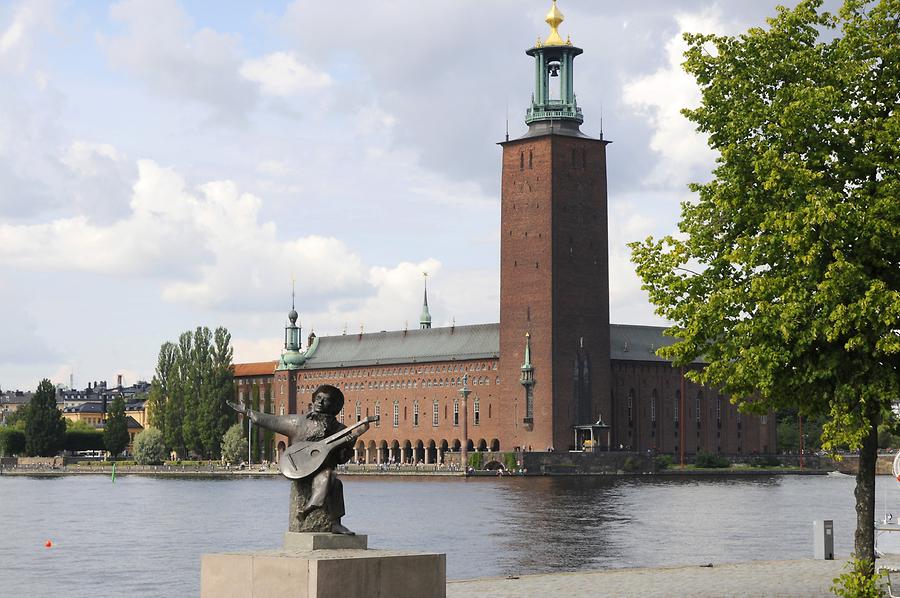 The landmark of Stockholm still waits to be explored. It took 12 years and 8 million bricks until the City Hall was ready for its purpose in 1923. Since the architect Ragnar Östberg took some inspiration form Venetian palaces, the similarities to Piazza San Marco and the Campanile are not random. There are also parallels to today: To save money, materials and workers were taken from inflation stricken Germany. Nevertheless, the construction still took up double the planned budget.
Das Wahrzeichen Stockholm wartet noch auf Entdeckung. 12 Jahre Bauzeit und 8 Mio. Ziegeln hat es gebraucht, bis 1923 das Stadthaus seiner Bestimmung übergeben werden konnte. Weil sich Baumeister Ragnar Östberg von venezianischen Palästen inspirieren ließ, sind Ähnlichkeiten mit dem Markusplatz und dem Campanile nicht zufällig. Parallelen zu heutigen Zeiten lassen sich ebenfalls ziehen: Um Geld zu sparen, wurde eigens auf Materialien und Handwerker aus dem von der Inflation gebeutelten Deutschland der frühen 1920er Jahre zurückgegriffen. Trotzdem verschlang der Monsterbau das Doppelte des geplanten Budgets.