City Hall - Blue Hall#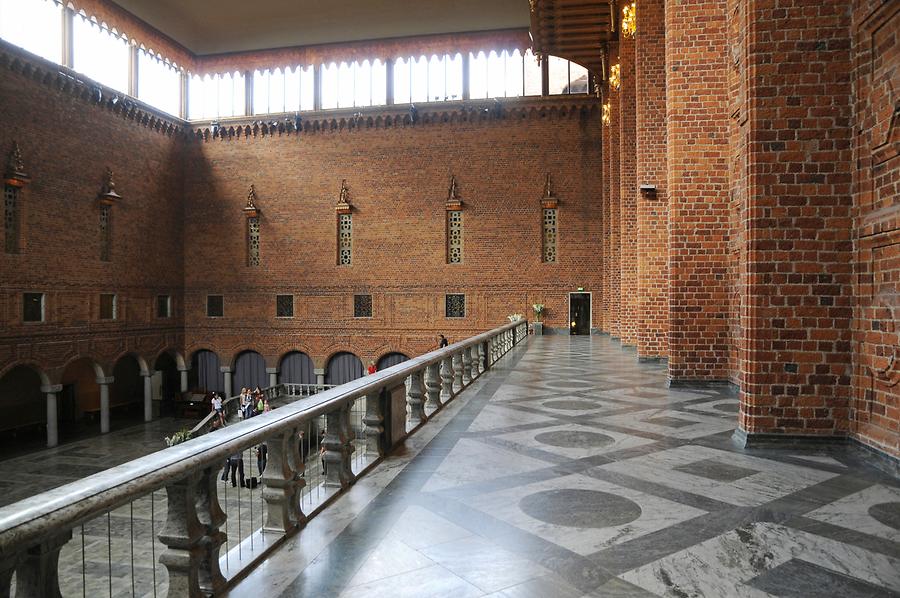 Every year on 10th of December – the day of Alfred Nobel's death – the Nobel Prize winners meet here for a banquet. Whereas the award ceremonies take place in the concert hall, the feast is here. Then, the winners along with more than a thousand guests celebrate under the eyes of the royal family.
Dort schreiten alljährlich am 10. Dezember – am Todestag von Alfred Nobel - die Nobelpreisträger zum Bankett. Während die Verleihung im Konzerthaus über die Bühne geht, finden die Festivitäten hier statt. Dann feiern unter Obhut der Königsfamilie mehr als 1000 Gäste – dicht gedrängt an langen Tischen – mit den Preisträgern.