Altamira - Cave Painting#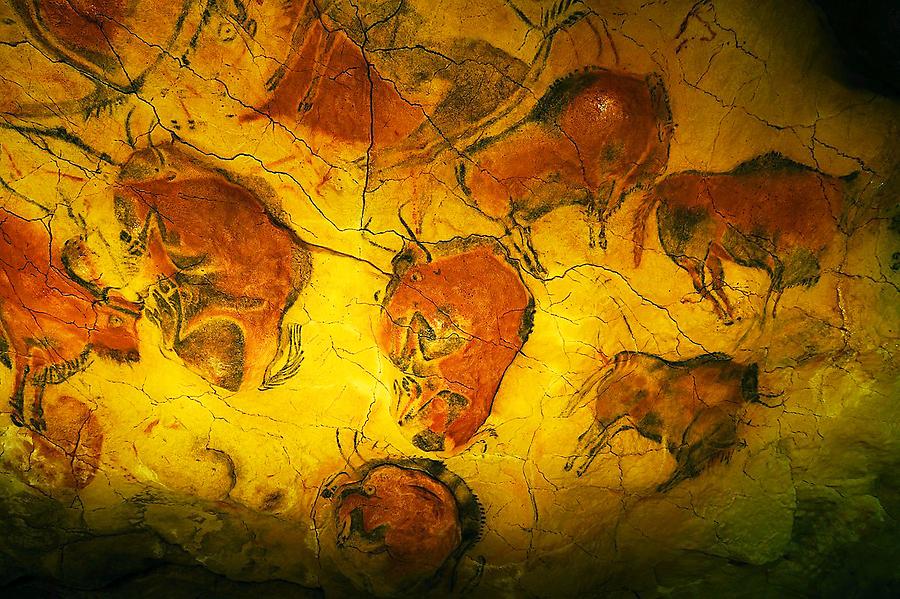 But the mere fact that the artists have created these magnificent masterpieces under the most difficult conditions in dark, damp and cold caves, suggests a mythical significance. Maybe shamans celebrated mysterious ceremonies in these eery caves that culminated in the mythical fusion of humans and animals, of hunters and prey.
Doch allein die Tatsache, dass die Künstler diese grandiosen Meisterwerke unter schwierigsten Bedingungen in dunklen, feuchten und kalten Höhlen geschaffen haben, legt eine mythische Bedeutung nahe. In den gespenstischen Höhlen führten Schamanen möglicherweise geheimnisvolle Zeremonien durch, die in der mythischen Verschmelzung von Mensch und Tier, von Jäger und Beute gipfelten.