People Plaza del Castillo#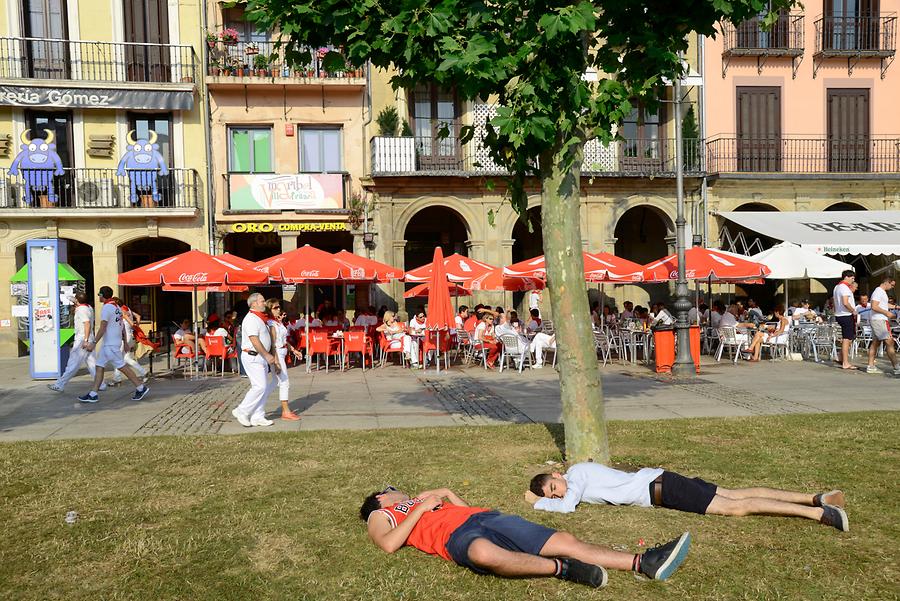 During the San Fermín boozy madness rules for 204 hours. By now, the festival has mutated increasingly into an international "Permille Party". Many manage without a room. They simply slump down where they the Fiesta hits them.
Während der Sanfermines regiert 204 Stunden lang der feucht-fröhliche Wahnsinn. Mittlerweile mutiert die Fiesta immer mehr zur internationalen Promilleparty. Viele kommen ohne Zimmer aus. Sie sacken schlicht dort zusammen, wo sie die Fiesta niederschlägt.