Amsterdam - Rijksmuseum; Rembrandt's 'The Night Watch'#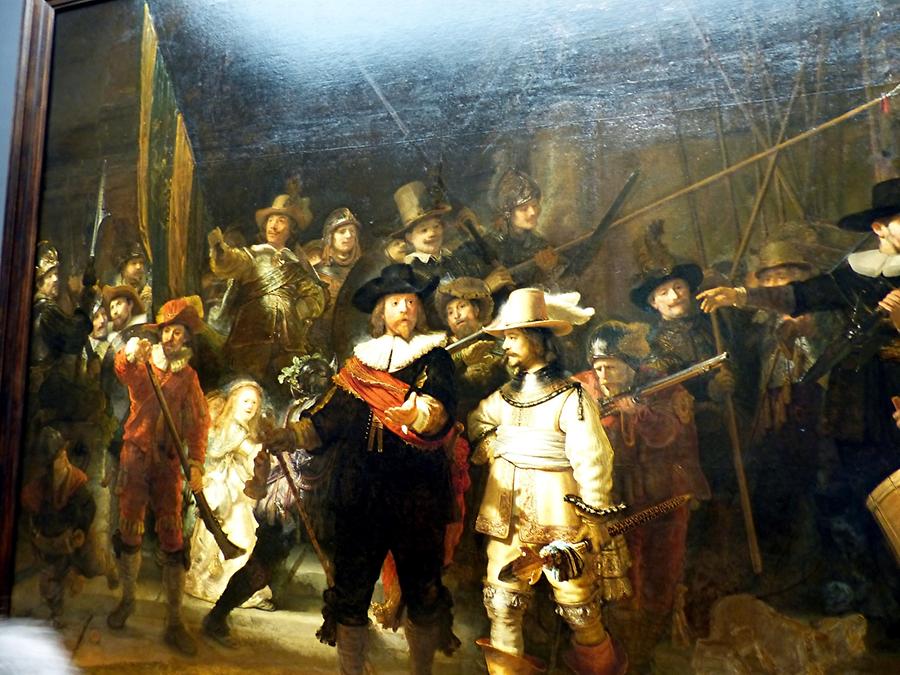 The Rijksmuseum houses a large collection of paintings from the Dutch Golden Age in the 17th century with about 8,000 exhibits. This collection includes works by Jan Vermeer, Rembrandt van Rijn and his pupils.
Das Rijksmuseum besitzt eine große Sammlung der Malerei aus dem Goldenen Zeitalter der Niederlande mit etwa 8.000 Exponaten. Zu dieser Sammlung gehören vor allem Werke von Jan Vermeer, Rembrandt van Rijn und dessen Schülern.