Rotterdam - Harbour Tour; Maastunnel - Ventilation and Euromast#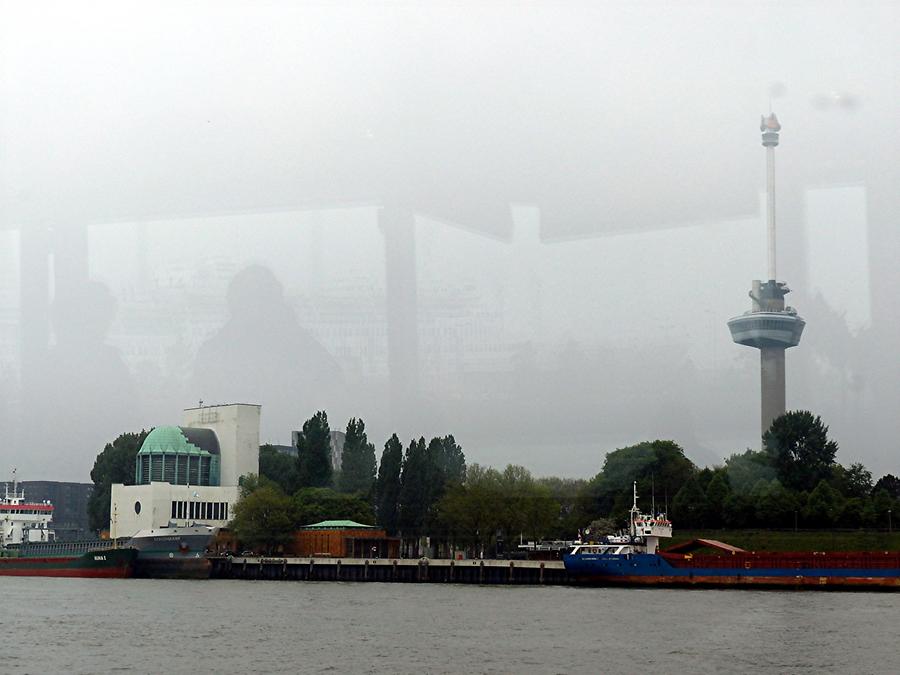 The Maastunnel is the first car tunnel in the Netherlands, built before and also during the Second World War. The tunnel consists of four tubes, two for motorized traffic and two tubes for cyclists and pedestrians, accessible via escalators.
Maastunnel ist der erste Autotunnel der Niederlande, errichtet vor und auch während des 2. Weltkriegs. Der Tunnel besteht aus vier Röhren, zwei für den motorisierten Verkehr und zwei durch Rolltreppen erreichbare Röhren für Radfahrer und Fußgänger.