Rotterdam - Erasmus Bridge#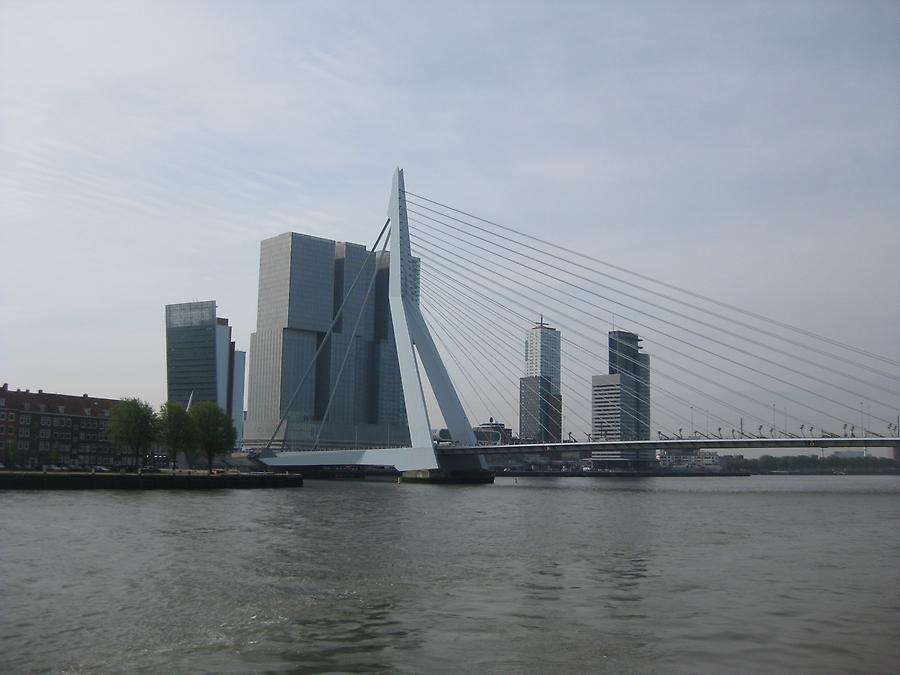 The bridge, designed by Ben van Berkel and completed in 1996 is nicknamed "The Swan" due to its single 139-metre-high asymmetrical pale blue pylon with its prominent horizontal base. The southernmost span of the bridge has an 89 meter long bascule bridge which is the largest and heaviest in Western Europe and which has the largest panel of its type in the world.
Die Brücke, von Ben van Berkel entworfen und 1996 fertiggestellt, trägt wegen ihres einzelnen, 139 Meter hohen asymmetrischen hellblauen Pylons und ihrer markanten horizontalen Basis den Spitznamen "Der Schwan". Eine Klappbrücke mit einer Stützweite von 89 Metern, die größte und schwerste Klappbrücke Westeuropas, befindet sich südlich neben der Schrägseilbrücke.