Dwejra Bay - Azure Window#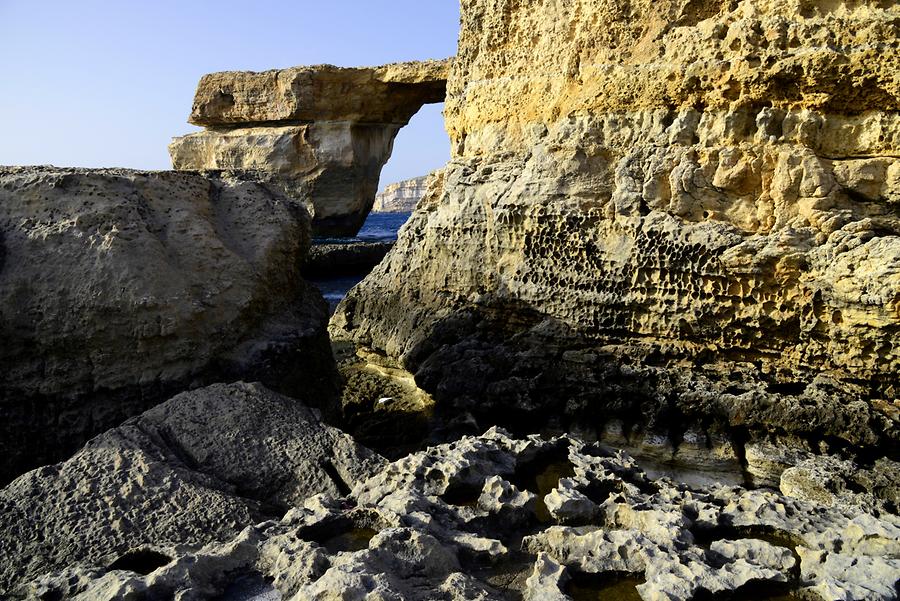 Karst phenomena also created Gozo's most spectacular bay: the Dwejra Bay is a true masterpiece of erosion, surmounted by a huge rock arch. The 20 m high Azure Window is also the last remain of a collapsed cave.
Karstphänomene schufen auch Gozos spektakulärste Bucht: die Dwejra Bay ist ein wahres Kunstwerk der Erosion, überragt von einem riesigen Felsenbogen. Das 20 m hohe Azure Window bildet ebenfalls den letzten Überrest einer eingestürzten Höhle.