The Church of Our Lady (The Cathedral)#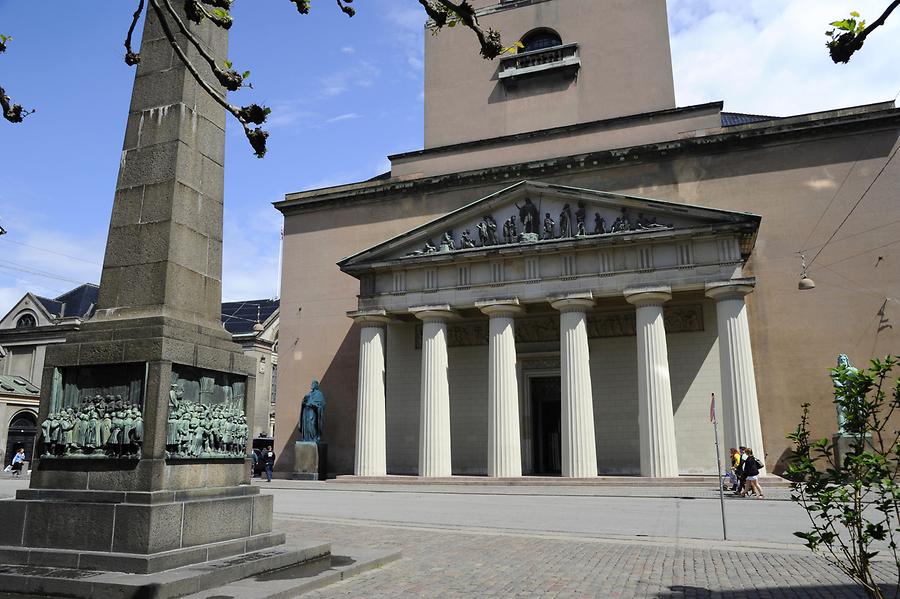 For centuries, houses of worship have been built here, all of which have fallen victim to city fires. The present church dates from 1839 and as a bishop's seat may even call itself the cathedral of Copenhagen. In the 60m high tower hangs Denmark's heaviest church bell. The Stormglokken has a weight of 4 tons.
Schon seit Jahrhunderten erhoben sich an dieser Stelle immer wieder Gotteshäuser, die allesamt Stadtbränden zum Opfer fielen. Die heutige Kirche stammt von 1839 und darf sich als Bischofssitz sogar Dom zu Kopenhagen nennen. Im 60 m hohen Turm hängt Dänemarks schwerste Glocke. Die Stormglokken bringt es auf ein Gewicht von 4 Tonnen.