Rosenborg Castle - Tapestry#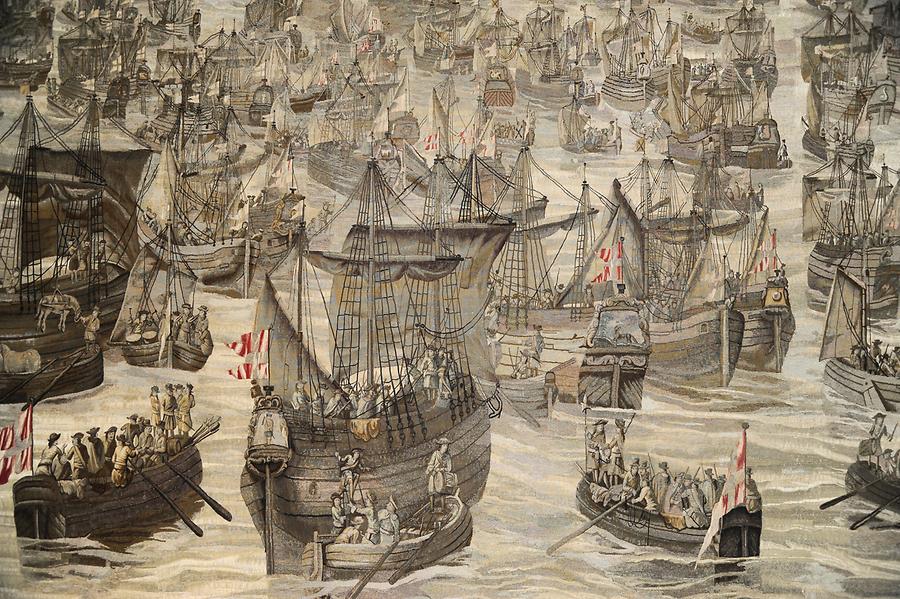 Oversized tapestry in the throne room tells of the brave deeds of the monarchs. In a constant clinch with Swedish and German rulers, however, the Danish kings usually came off second best and therefore all their wishful fantasies of great power remained what they were - fantasies.
Überdimensionale Wandteppiche im Thronsaal berichten von den Großtaten der Monarchen. Im ständigen Clinch mit schwedischen und deutschen Herrschern zogen die dänischen Könige jedoch meist den Kürzeren, sodass alle Großmachtphantasien das blieben was sie waren, eben Phantasien.