Rosenborg Castle - Crown Juwels#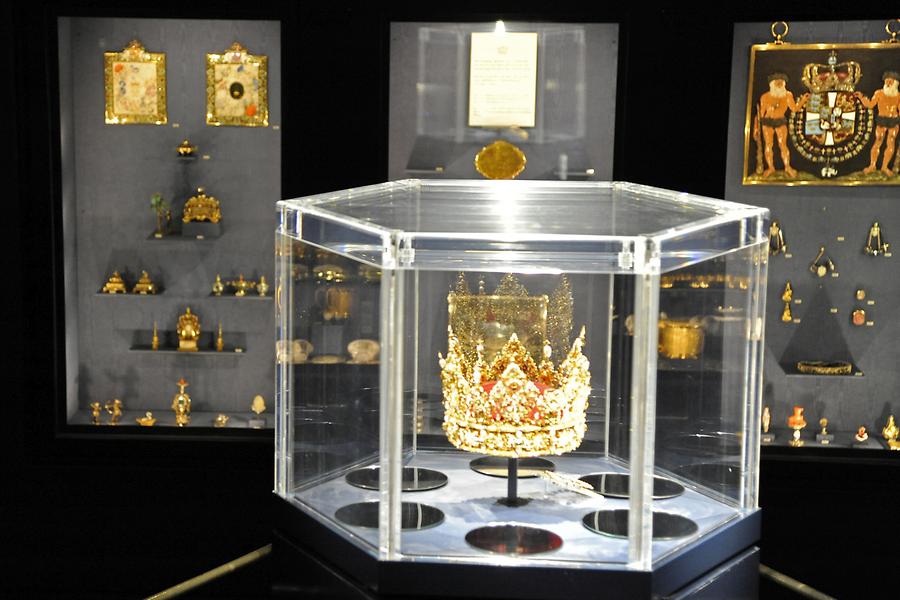 Among all the crown juwels, the golden crown most of Denmark's kings were coronated with, is particularly noteworthy. The golden gem, decorated with grenades and sapphires, has a weight of 2 kg.
Unter den Kronjuwelen sticht die Goldkrone, mit der die meisten Könige Dänemarks gekrönt wurden, besonders hervor. Das mit Granaten und Saphiren verzierte goldene Juwel bringt es immerhin auf ein Gewicht von 2 kg.