Troodos Mountains - Sunrise#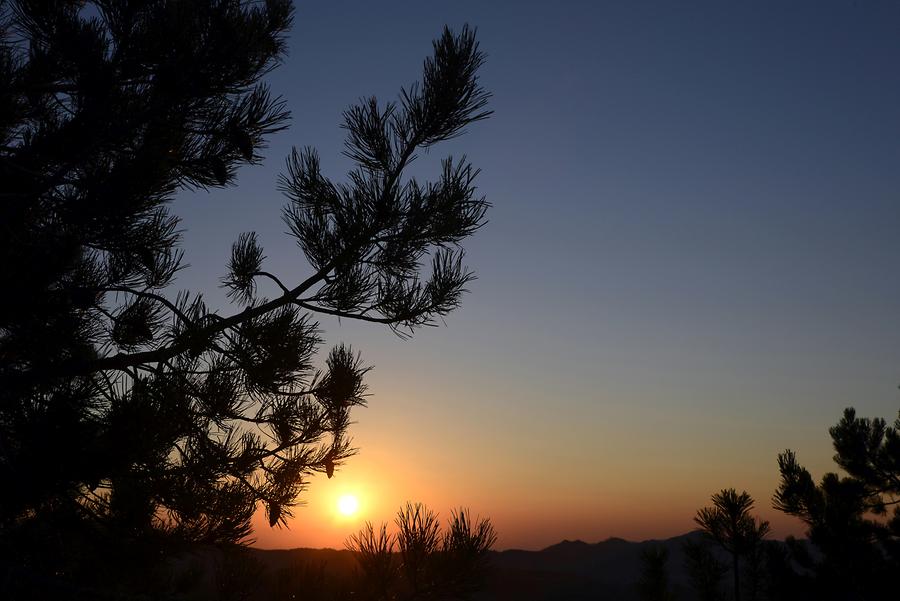 Early birds should start the day with a particularly recommended hike. The Artemis Trail encircles the Olympus, with its 1951 m the highest mountain of Cyprus, within 3 hours. Once, as the Greek geographer Strabon reports, there was an Aphrodite temple only for men. For women, the sacred site was not only inaccessible, but even invisible. Meanwhile, beautiful Aphrodite seems to have turned away also from men, because there is no temple here anymore. But a beautiful landscape with massive black pines, which are up to 1000 years old and might still have seen the hauntingly beautiful Aphrodite, compensate for it.
Frühaufsteher sollten den Tag mit einer besonders empfehlenswerten Wanderung beginnen. Der Artemis Trail umrundet in 3 Stunden Zyperns höchsten Berg, den 1951 m aufragenden Olymp. Einst gab es hier, so berichtet der griechische Geograph Strabon, einen Aphrodite-Tempel nur für Männer. Für Frauen war die heilige Stätte nicht nur unerreichbar, sondern sogar unsichtbar. Mittlerweile scheint sich die schöne Aphrodite leider auch von den Männern abgewandt zu haben, denn vom Tempel ist nichts mehr zu sehen. Dafür entschädigt eine schöne Landschaft mit mächtigen Schwarzkiefern, die ein Alter von bis zu 1000 Jahren aufweisen und vielleicht die betörende Aphrodite noch gesehen haben.