Panagia Phorviotissa stin Asinou#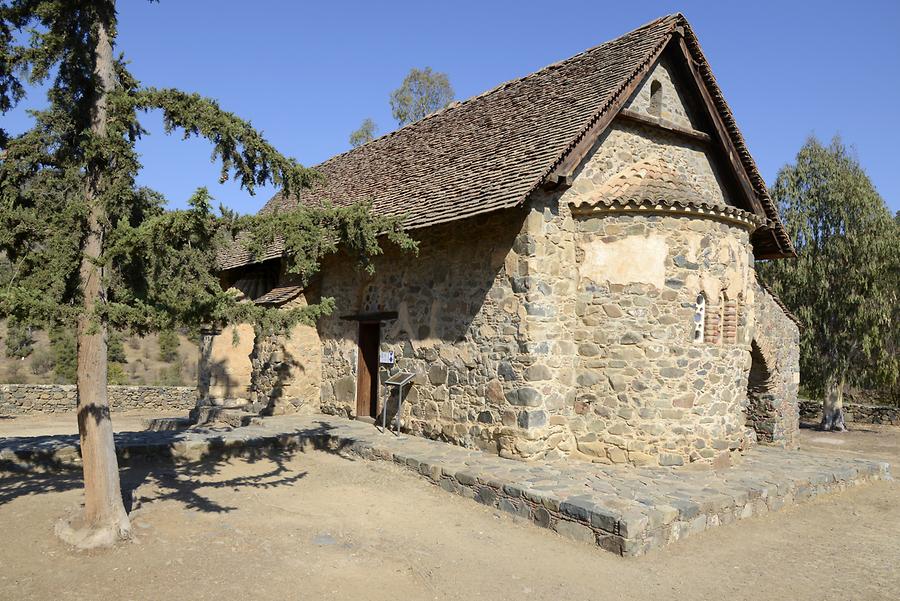 An architectural feature gives the churches their peculiar name: barn roof churches. Because of the frequent rain and snowfalls in the Troodos mountains, the chapels have a deep-drawn pitched roof made of wooden or clay bricks covering the barrel vault and the dome.
Eine architektonische Besonderheit verleiht den Gotteshäusern ihren eigenartigen Namen: Scheunendachkirchen. Aufgrund des häufigen Regens und Schnees am Troodos besitzen die Kapellen ein weit heruntergezogenes Satteldach aus Holz- oder Tonziegeln, das sich als schützende Haut über das Tonnengewölbe und die Kuppel spannt.