Kykkos Monastery - Icon of Virgin Mary#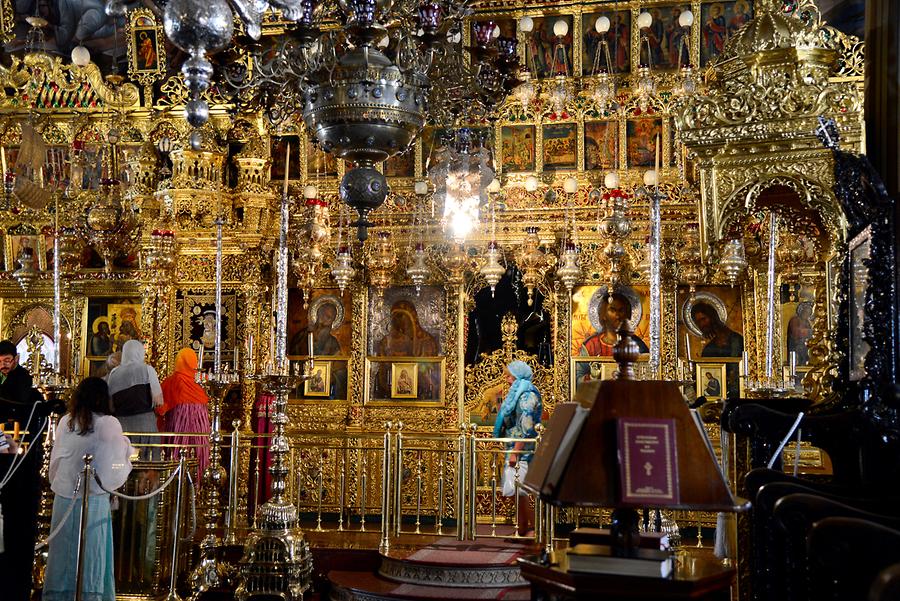 The reason for Kykkos's importance, however, is not its exclusive structures, but a rain-giving icon of Mary, said to be painted by St. Luke the Evangelist. Often pilgrims queue up endlessly to kiss the wonder-working icon.
Der Grund für Kykkos Bedeutung liegt jedoch nicht an den exklusiven Bauwerken, sondern an einer regenspendenden Marien-Ikone, die der Evangelist Lukas gemalt haben soll. Oftmals bilden sich lange Schlangen von Pilgern, die die wundertätige Ikone küssen möchten.