Trogir#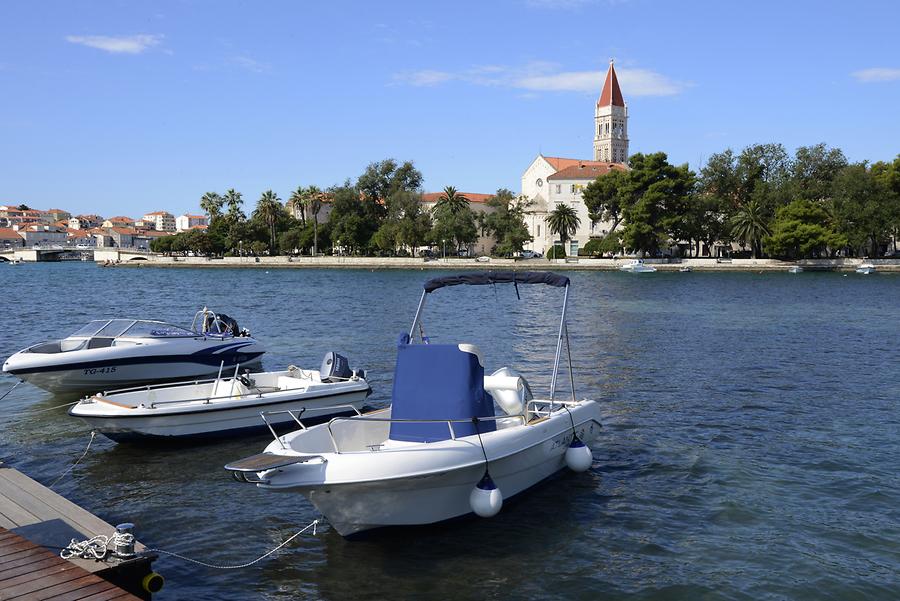 Die UNESCO-geschützte Altstadt von Trogir
Trogir, Croatia
liegt auf einer vollkommen ummauerten Insel. Sie hat ihr Aussehen über Jahrhunderte nicht verändert und bildet einen unverfälschten Komplex aus venezianischer Gotik und Renaissance. Der Grund für den authentischen Charakter der Stadt liegt in der Tatsache, dass Trogir nach der venezianischen Zeit zu einem armen Provinznest verkam, das niemanden interessierte, weder die Österreicher noch die Jugoslawen. Die kleine Stadt dämmerte weltvergessen im Dornröschenschlaf, bis sie vom Tourismus erweckt wurde. Schlendert man durch die schmalen Gassen, fühlt man sich schnell ins Mittelalter versetzt.
The UNESCO-protected old town of Trogir
Trogir, Croatia
is located on a completely walled island. It has not changed its appearance for centuries and forms a genuine complex of Venetian Gothic and Renaissance. The reason for the authentic character of the city is the fact that after the Venetian times Trogir became a poor provincial hamlet. Nobody was interested in it, neither the Austrians nor the Yugoslavs. The small town world-forgottenly dawned in a deep sleep until it was awakened by tourism. Strolling through the narrow streets, you quickly feel transferred to the Middle Ages.