Krka National Park - Skradinski Buk#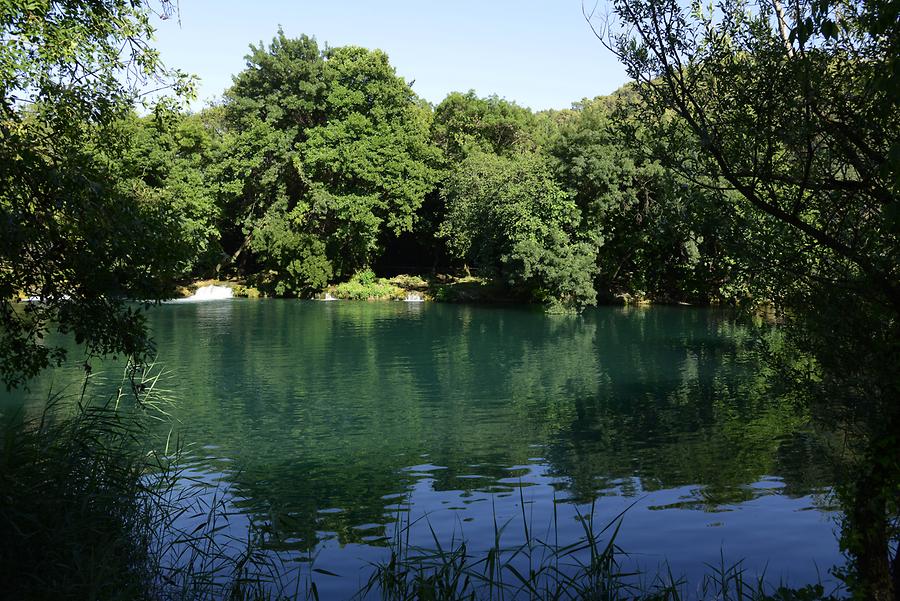 Ein Stück flussabwärts bäumt sich die Krka nochmals zu einer 17-stufigen Kaskade immer höherer Wasserfälle auf. Skradinski buk heißt dieser schönste Abschnitt des Krka Nationalparks.
A bit down the river the Krka becomes a 17-terraced cascade of ever higher waterfalls again. This most beautiful section of the Krka National Park is called Skradinski buk.