Sheikh Saeed Al Maktoum House#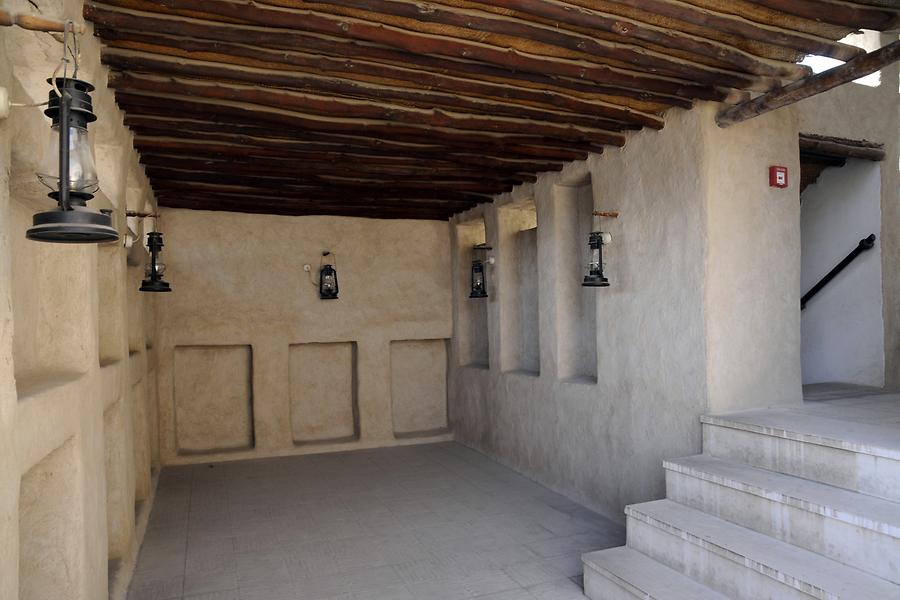 In the Majlis-room, the assembly room, the government meetings took place. Here any common man - according to an ancient Bedouin ritual - could bring forward his concerns to the Sheikh. For the rulers these meetings also served as an "early warning system" for problems.
Im Majlis-Raum, dem Versammlungsraum, wurden Regierungssitzungen abgehalten. Hier konnte auch jeder normale Bürger – gemäß einem uralten Beduinenritual – dem Scheich sein Anliegen vorbringen. Für den Herrscher diente die Begegnung zugleich als "Frühwarnsystem" für Probleme.