Bull's head in Catalhöyük#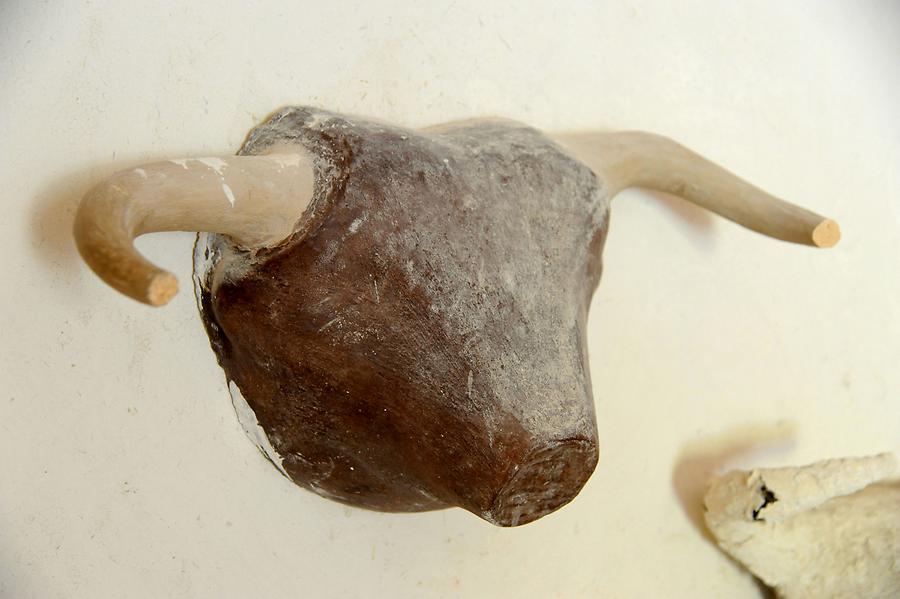 Religious must have played an important role in that period, for every third building was a designated place of worship. Here we can find the oldest testimonies to the veneration of a bull god as the partner of Magna Mater, the magnificent primordial mother. She was worshiped as the symbol for ever renewing life.
Die Religion muss in Catal Hüyük eine wesentliche Rolle gespielt haben, war doch fast jedes dritte Gebäude eine Kultstätte. Hier finden sich die ältesten Zeugnisse der Verehrung eines Stiergottes als Partner der Magna Mater, der großen Urmutter. Sie wurde als Sinnbild des sich ewig erneuernden Lebens verehrt.