Ranipokhari pond#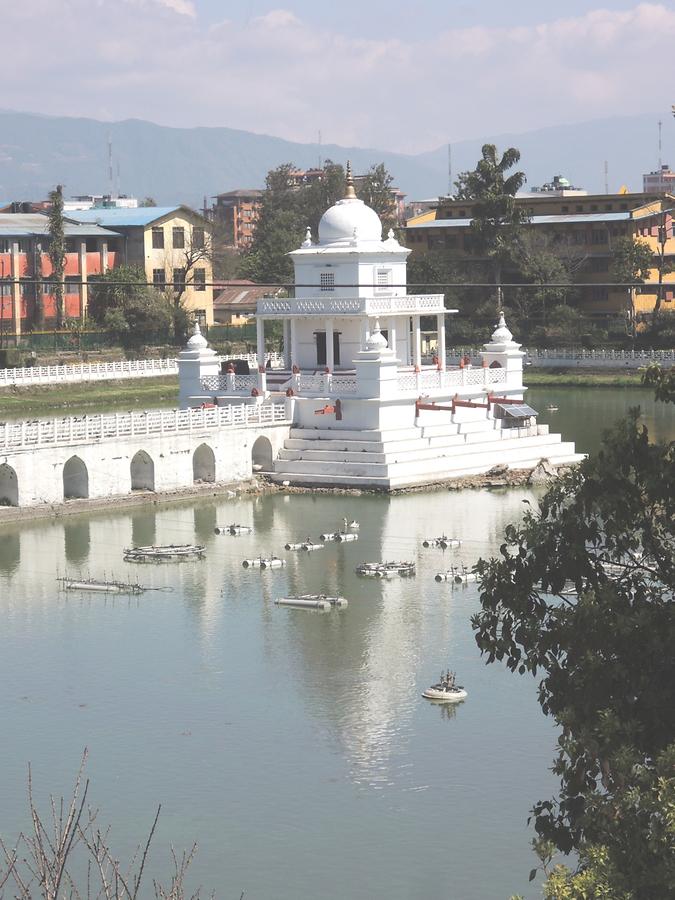 The temple dedicated to Matrikeshwor Mahadev, a form of the Hindu deity Shiva, is at the center of the pond. It is reached from the street by a causeway.
A large stone statue of an elephant bearing the images of Pratap Malla and his two sons is on the soutside of the pond.
The pond is fed by water flowing in through an underground channel. There are four smaller temples at the four corners of the pond: Bhairava temples in the northwest and northeast, Mahalaxmi Temple in the southeast and Ganesh Temple in the southwest.