Kathmandu Thamel#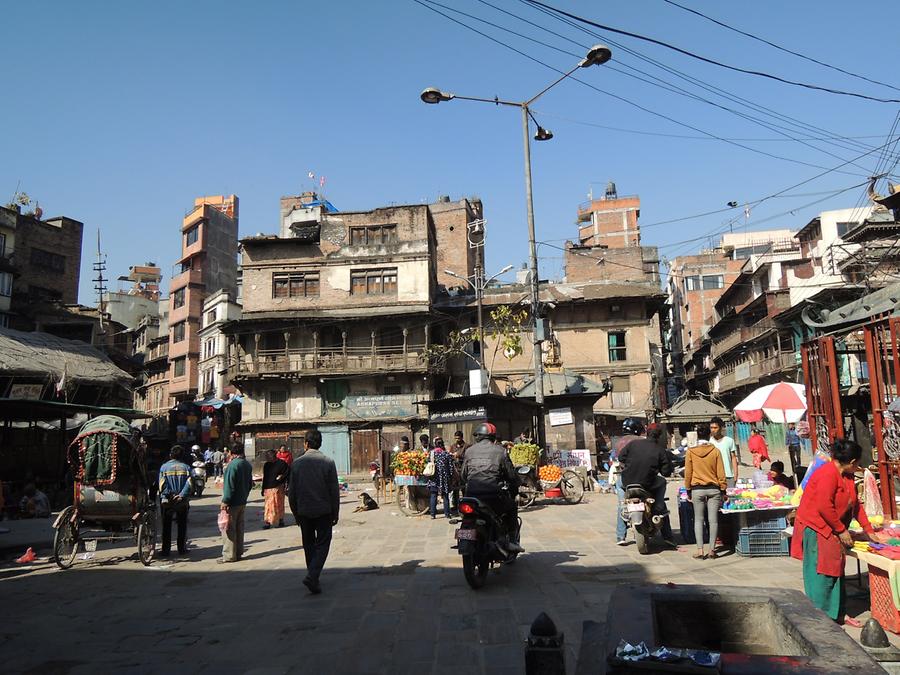 Thamel is a crowded, commercial area. Large sections of it were devastated in the 25th April, 2015 Nepal earthquake.
Thamel has been the center of the tourist industry in Kathmandu for over four decades. It is distinguished by its narrow alleys crowded with various shops and vendors. Travel agencies, small grocery stores, budget hotels and restaurants are also found here. Jeeps, cars, cycle rickshaws, two-wheelers and taxis along with hundreds of pedestrians cause qutie a turmoil.
There are many restaurants in Thamel that serve traditional and continental cuisine, although prices tend to be significantly higher than in non-tourist areas. Food hygiene is generally better, despite the overall lack of sanitation in Nepal.