Street Market - Hani#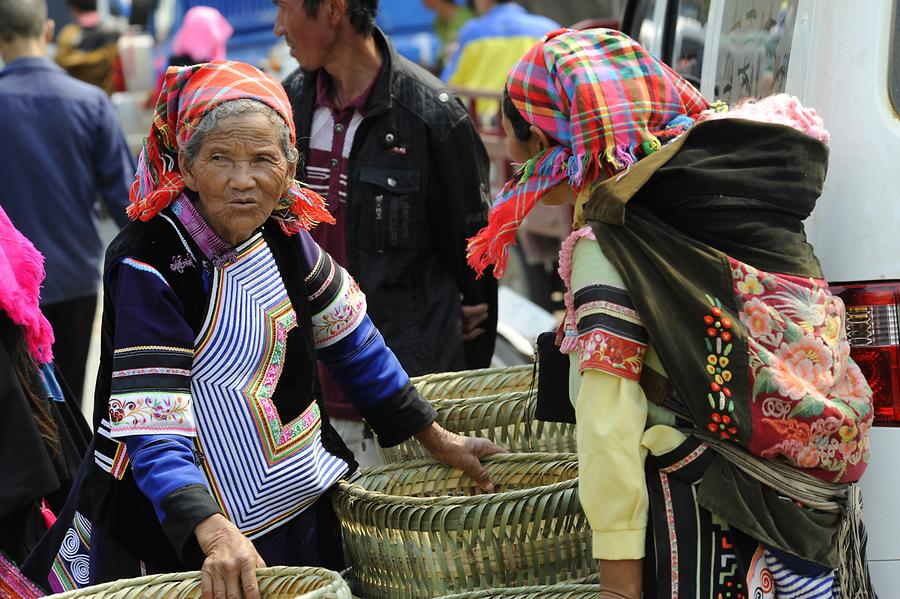 The Hani generally live in monogamy, but also polygamy is permitted. The young men and women can choose their partners relatively freely, but they need the consent of their parents. As a dowry the bride's parents have to provide a basket, a hoe and a knife.
Die Hani leben gewöhnlich in Einehe, aber auch Polygamie ist erlaubt. Die jungen Männer und Frauen können ihre Partner relativ frei wählen, brauchen jedoch die Zustimmung der Eltern. Als Mitgift haben die Brauteltern einen Korb, eine Hacke und ein Messer zu stellen.