Sanchahe Nature Reserve - Monkeys#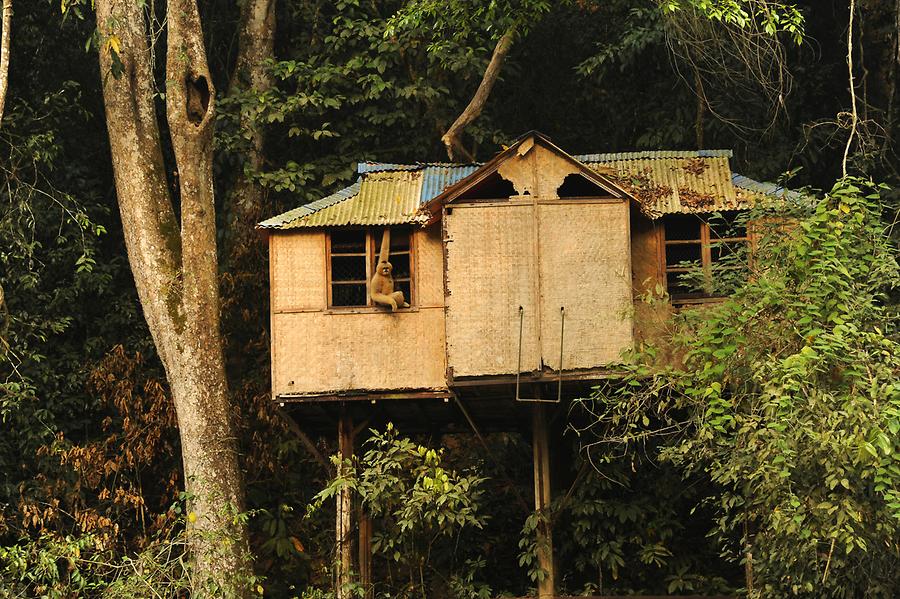 In the ruins of a run-down jungle hotel, noisy Chinese try to attract their ancestors. When the monkeys actually appear, you can divine their thoughts literally by their astonished countenance.
In den Ruinen eines verfallenen Dschungelhotels versuchen laut grölende Chinesen ihre Vorfahren herbeizulocken. Als die Affen dann tatsächlich auftauchen, kann man an ihrem verwunderten Gesichtsausdruck ihre Gedanken förmlich ablesen.