Jinghong - Manting Park, Spirit House#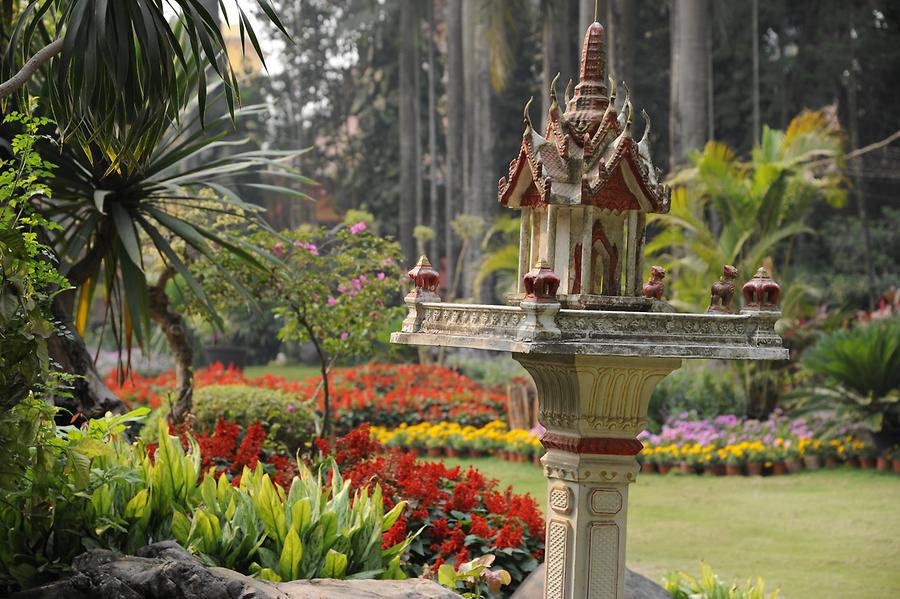 The extent to which the animism, the belief in a nature inspired by spirits and demons, is still anchored in the minds of the people, reveals a glimpse into the adjoining park. For every building activity, the earth spirits must be provided with a substitute apartment, a so-called spirit house, for the loss of their home. Through offerings of food, drinks and flowers people try to win the moody beings over.
Wie stark der Animismus, der Glaube an eine von Geistern und Dämonen beseelte Natur, immer noch in den Köpfen der Menschen verankert ist, zeigt ein Blick in den angrenzenden Park. Bei jeder Bautätigkeit muss den Erdgeistern für den Verlust ihrer Heimat eine Ersatzwohnung, ein Geisterhäuschen, errichtet werden. Durch Opfergaben aus Speisen, Getränken und Blumen versucht man die launischen Wesen friedlich zu stimmen.