Lijiang - Wangu Pavilion#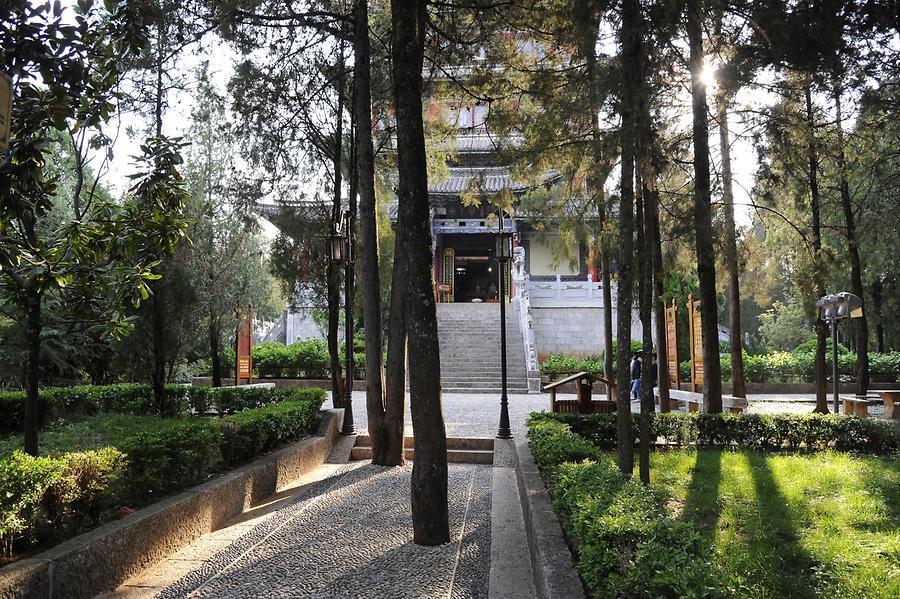 The Wangu Pavilion offers the best views of Lijiang. In order to enjoy this, you should invest at least 5 yuan. Because then you are allowed to ring the auspicious temple bell - and everything will be all right. With a further 5 yuan even wishes come true and with the 3rd ringing, makes a total of 15 yuan, the effect intensifies many times over.
Beste Ausblicke auf Lijiang gewährt die Wanggu-Pagode. Um diese auch genießen zu können, sollte man mindestens 5 Yuan investieren. Damit darf man nämlich die glücksverheißende Tempelglocke läuten – und alles wird gut. Mit weiteren 5 Yuan gehen sogar Wünsche in Erfüllung und beim 3. Läuten, macht insgesamt 15 Yuan, verstärkt sich die Wirkung nochmals um ein Vielfaches.