Lijiang - Morning Assembly#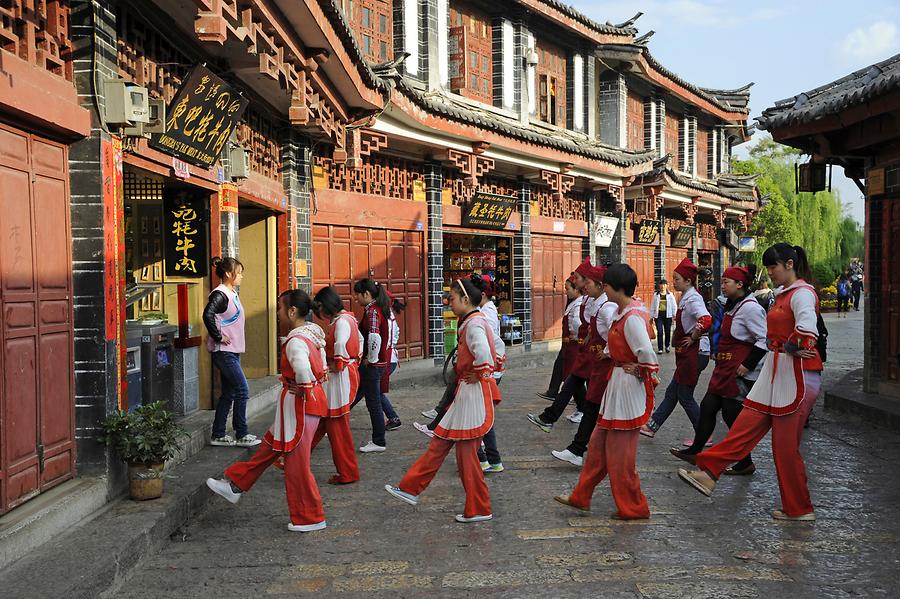 Before starting work - as is the custom in Chinese companies - a morning assembly takes place. With gymnastic exercises even the last late riser is awakened.
Vor Arbeitsbeginn erfolgt – wie in chinesischen Firmen üblich – der Morgenappell. Mit gymnastischen Übungen wird auch noch der letzte Langschläfer wachgerüttelt.