Lijiang - Historic City Centre#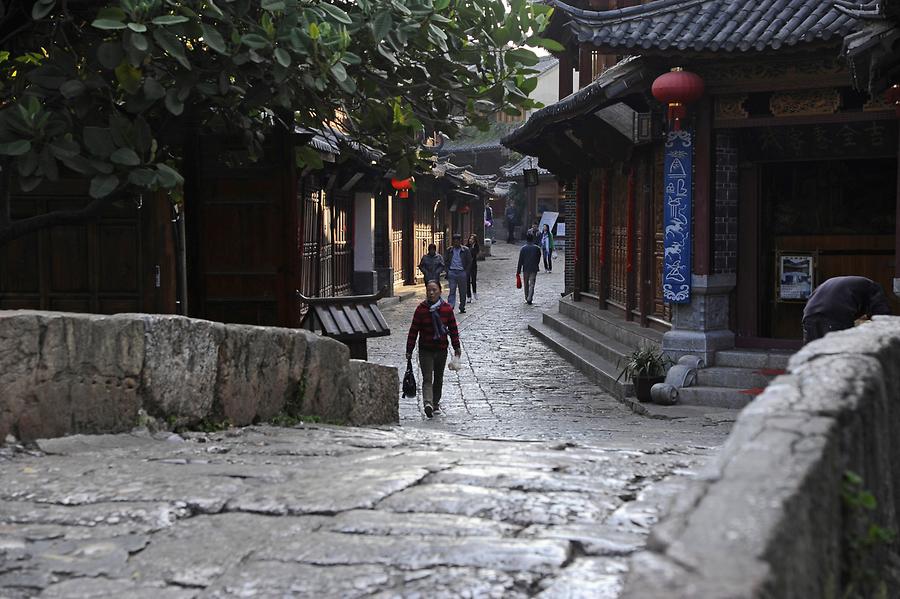 If you want to experience the magic of Lijiang, you should get up early. The city has one of the few still fully preserved old cities of China, and therefore more than 6 million visitors edge their way through the narrow streets of Lijiang. Only early in the morning there is enough space to explore Lijiang.
Wer den Zauber Lijiangs erleben möchte, sollte früh aufstehen. Weil die Stadt eine der wenigen noch vollständig erhalten Altstädte Chinas besitzt, drängen sich alljährlich mehr als 6 Millionen Besucher durch die engen Gassen Lijiangs. Nur früh am Morgen bleibt genug Raum, um Lijiang zu entdecken.