Tuanshan - Yi-Minority#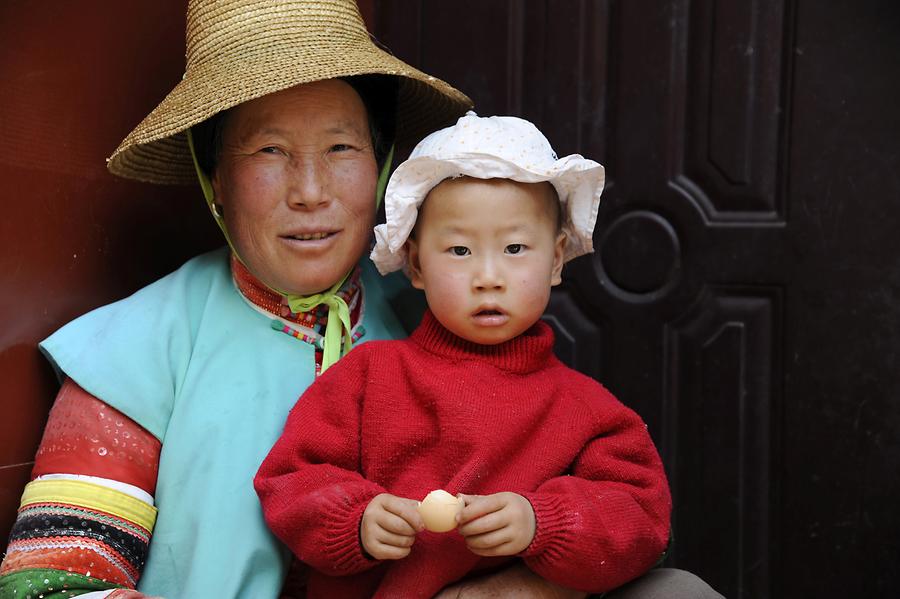 Chinese everyday life is characterized by 'avoiding the loss of face'. Losing the 'face' is the worst thing that can happen to a Chinese. Anger must never be shown. The word 'no' does not exist in social life. The diminishment of one's own person and exaggerated flattering are part of the social graces, as is the constant distribution of compliments. This is a ritualized rhetoric which has to be taken with a pinch of salt. The Western tradition to call things as they are or even worse, to contradict somebody, is met with uncomprehending horror in China. In return, the softened but tricky rhetoric of the Chinese causes helplessness among their Western conversation partners.
Der chinesische Alltag ist von der "Vermeidung des Gesichtsverlustes" geprägt. Das "Gesicht zu verlieren", ist das Schlimmste, was einem Chinesen passieren kann. Ärger darf niemals gezeigt werden. Das Wort "nein" kommt im Gesellschaftsleben nicht vor. Die Herabsetzung der eigenen Person und übertriebenes Schmeicheln gehören zur gesellschaftlichen Pflicht genauso wie das ständige Verteilen von Komplimenten. Dabei handelt es sich um eine ritualisierte Rhetorik, die man nicht für bare Münze nehmen darf. Die westliche Tradition, die Dinge beim Namen zu nennen oder gar zu widersprechen, stößt in China auf verständnisloses Entsetzen. Im Gegenzug erzeugt die vertrackte Weichspül-Rhetorik der Chinesen bei westlichen Gesprächspartnern ratlose Gesichter.