Tuanshan - Local Family#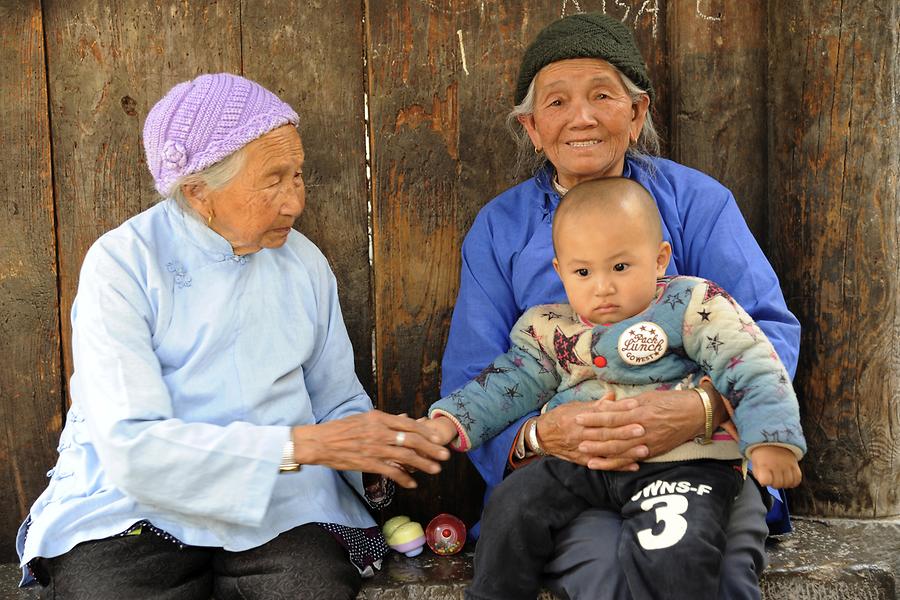 According to Confucian thinking, the social life of men is always characterized by the primacy of the community. There is always something indecent about individualism, for the value of the individual does not run in the blood, but is exclusively due to its benefit for the society. In addition, there is a strict distinction between the inner and the outer world. In the interior world, the own family, unconditional mutual support is imperative. Everything belongs to the outside world, far away and therefore beneath notice. This explains why Chinese think poorly of 'mutual attention' among strangers. Therefore, to approach strangers is difficult. Everything happens indirectly, often via a third party, with a lot of manoeuvring and excessive diplomacy.
Nach konfuzianischem Denken ist das Sozialleben der Menschen immer vom Vorrang der Gemeinschaft geprägt. Dem Individualismus haftet etwas geradezu Unanständiges an, denn der Wert des Einzelnen ist nicht angeboren, sondern ergibt sich ausschließlich am Nutzen für die Gesellschaft. Dazu kommt eine strenge Unterscheidung zwischen Innen- und Außenwelt. Im Innenbereich, der eigenen Familie, gilt bedingungslose gegenseitige Unterstützung. Alles andere liegt außen, weit weg und verdient damit kaum Beachtung. So erklärt sich, dass Chinesen von "gegenseitiger Rücksichtnahme" unter Fremden nicht viel halten. Daher gestaltet sich die Kontaktaufnahme zwischen Fremden schwierig. Alles erfolgt indirekt, oftmals über Dritte, mit viel Taktieren und übermäßiger Diplomatie.