Shilin - Stone Forest#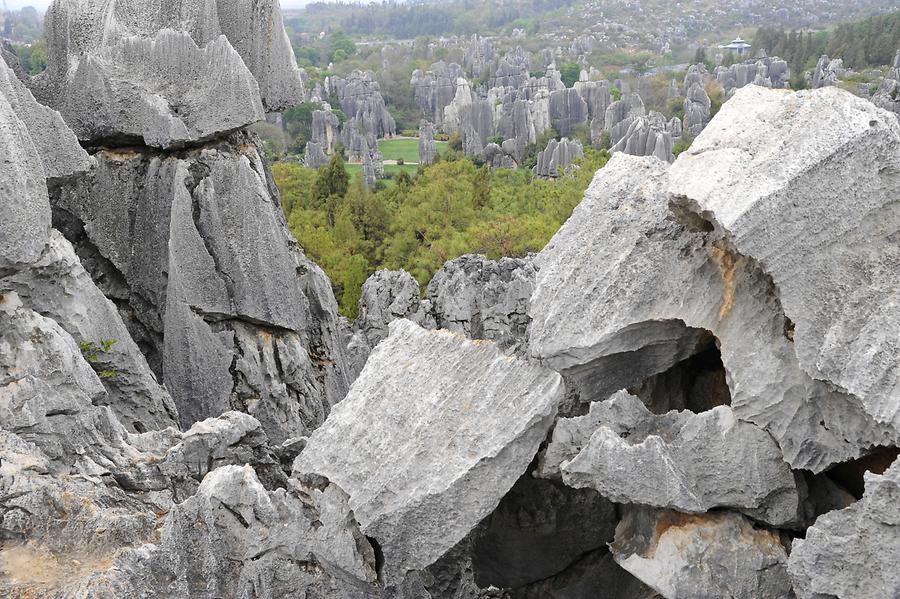 The bizarre lithic forest was formed 270 million years ago, when the Tethys Ocean withdrew due to continental shifts. Thus the limestone formations resulting from deposits were revealed and exposed to the weather. The legend knows, of course, of a much more romantic story to report: Afterwards, immortals shattered a mountain, so that lovers can adjourn to the labyrinth untroubledly.
Der bizarre Steinwald begann sein Leben vor 270 Millionen Jahren, als sich das Tethys-Urmeer aufgrund von Kontinentalverschiebungen zurückzog. So wurden die durch Ablagerungen entstandenen Kalkformationen freigelegt und der Witterung ausgesetzt. Die Legende weiß natürlich von einer wesentlich romantischeren Geschichte zu berichten: Danach haben Unsterbliche einen Berg zertrümmert, damit sich Liebende ungestört in das Labyrinth zurückziehen können.