Shilin - Stone Forest#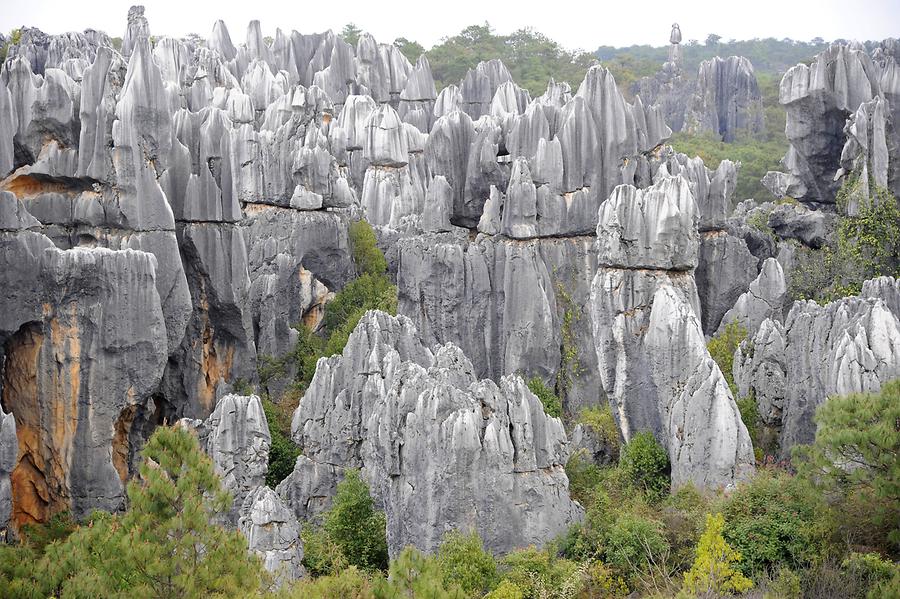 It resembles a dripstone cave full of stalagmites - save that this natural wonder stands in the open. The stone forest of Shilin impresses with 40 m high karst rock needles, which, over time, the erosion had turned into a natural work of art.
Es gleicht einer Tropfsteinhöhle voller Stalagmiten – nur dass das Naturwunder im Freien steht. Der Steinwald von Shilin beeindruckt mit 40 m hohen Karstnadeln, die die Erosion im Laufe der Zeit in ein natürliches Kunstwerk verwandelt hat.