Throne Mandalay Palace#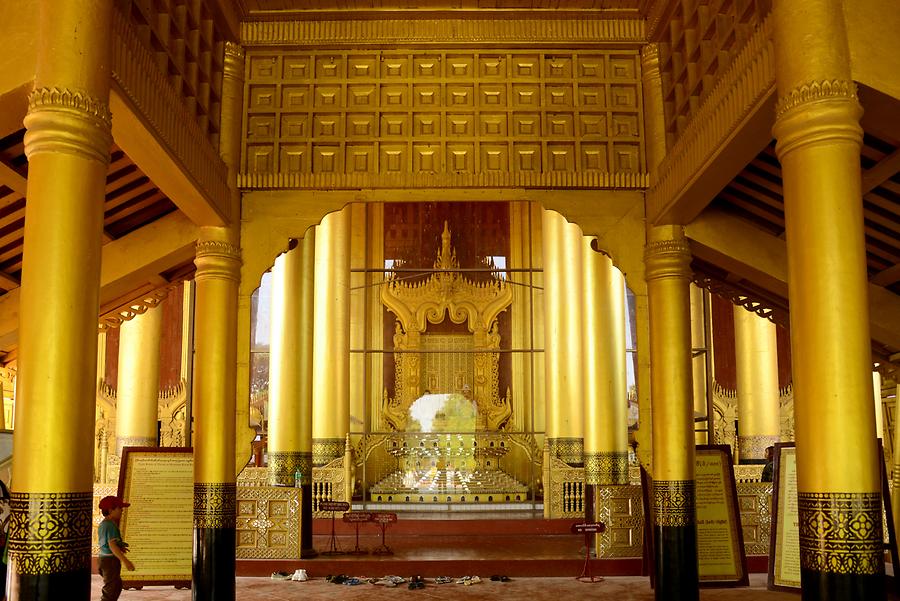 Surrounding the palace audience halls, smaller throne rooms and pavilion for the 53 wives and several concubines were constructed. According to ancient Brahman custom 52 people of every gender and age were walled in alive in the foundations of the royal city. This ceremony was supposed to protect the place from any malicious people.
Rund um den Palast reihten sich Audienzhallen, kleinere Thronräume und Pavillons für die 53 Frauen und zahlreichen Konkubinen des Herrschers. In den Fundamenten der königlichen Stadt wurden einem alten brahmanischen Brauch zufolge 52 Personen jedes Geschlechts und Alters lebendig eingemauert. Diese Zeremonie sollte den Platz vor allen schlecht gesinnten Menschen schützen.