Memphis Hernando De Soto Bridge#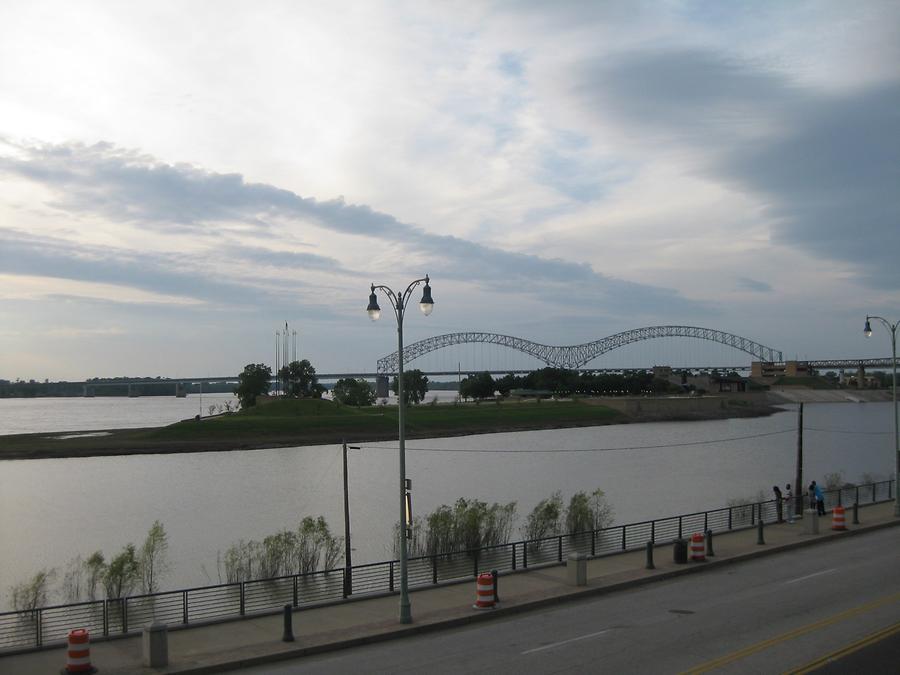 Memphis, the youngest of Tennessee's major cities, was founded in 1819 as a planned city by a group of wealthy Americans and today it has a population of about 700.000, more than 62% of them black or African American.
The city became the world's largest cotton market and also the world's largest lumber market, both commodity products of the Mississippi Delta.
Memphis is also known for its cultural contributions to the identity of the American South. Many world famous musicians grew up here and carried their music from here to other parts of the country and to cities like Chicago: Elvis Presley, Jerry Lee Lewis, Muddy Waters, Carl Perkins, Johnny Cash, B.B. King, Howlin' Wolf, Aretha Franklin, just to name a few.