Statue of Liberty - Detail#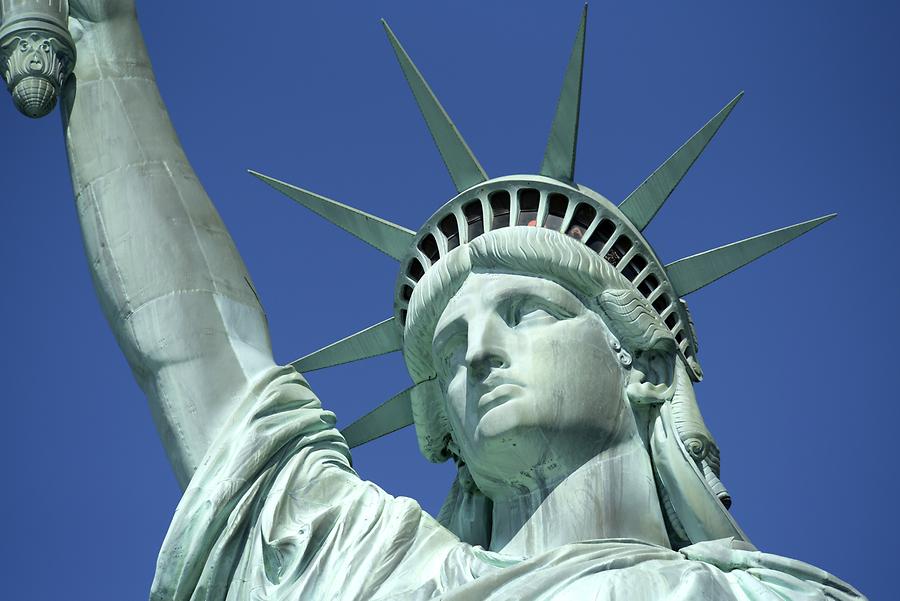 Besucher können heute die 393 Stufen bis zur Krone emporsteigen, wenn es ihnen gelungen ist, eines der limitierten Tickets zu ergattern. Eine Vorausbuchung ist auf jeden Fall anzuraten.
Today, visitors can climb the 393 steps to the crown, once they have managed to snatch one of the limited tickets. Prebooking is definitely advisable.