San Luis Obispo Mission San Luis Obispo de Tolosa#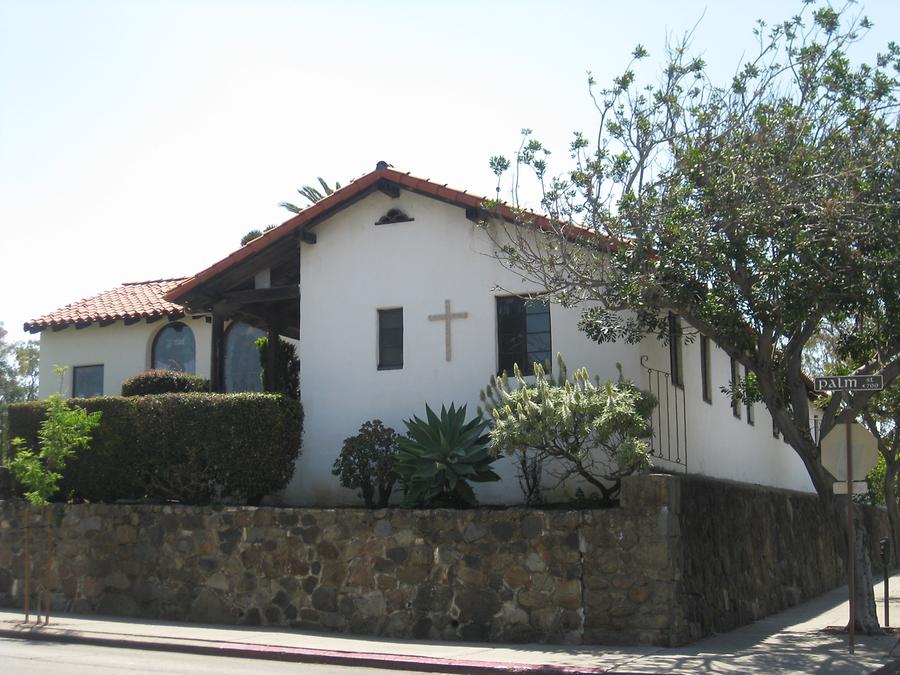 San Luis Obispo 35.274167,-120.663056 is a city in the state of California located roughly midway between Los Angeles and San Francisco. The city covers an area of 12.930 sq mi (33.489 sq km) and has an estimated population of 46,377 (2013). San Luis Obispo is one of the oldest communities of California (it was founded in 1772).
Mission San Luis Obispo de Tolosa 35.280697,-120.6651332 is a Spanish mission founded in 1772 by father Junípero Serra. The Mission is named after Saint Luis of Anjou, the bishop of Toulouse, and is the namesake of they city San Luis Obispo and San Luis Obispo County. The missions design is unique among the California missions. Like in other missions the main nave is short and narrow but at San Luis Obispo there is another equally sized nave to the right side of the altar, making this mission the only "L"-shaped mission church.