Pinacate Volcano field#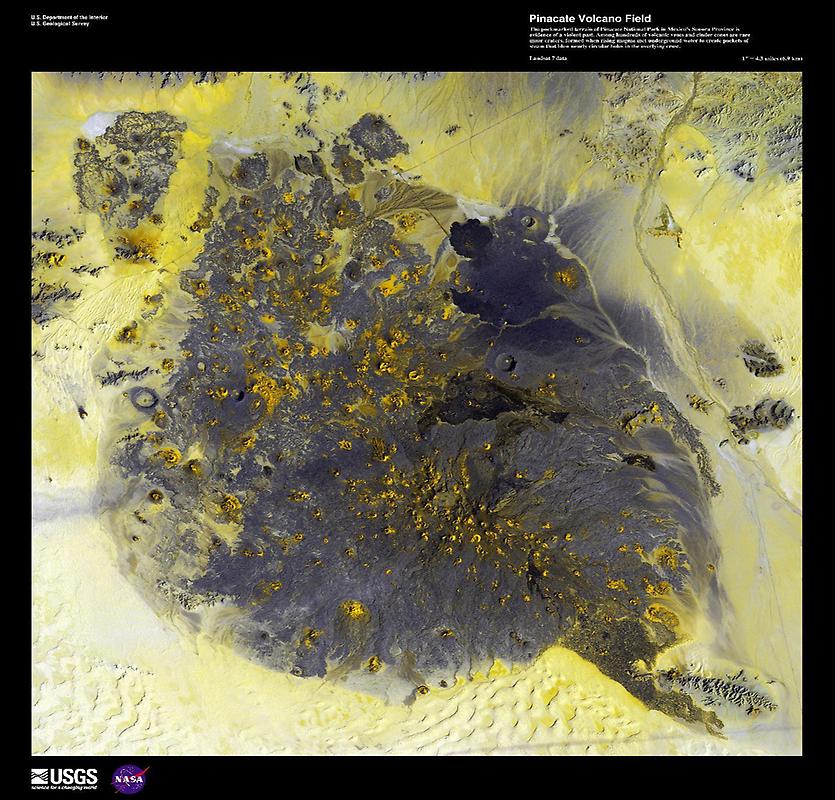 The pockmarked terrain of Pinacate National Park in Sonora province, shown in this enhanced satellite image, provides evidence of a violent geologic past. Among hundreds of volcanic vents and cinder cones are rare maar craters, formed when rising magma met underground water to create pockets of steam that blew nearly circular holes in the overlying crust.

American astronauts used this area in 1965-70 to train for lunar excursions; surrounding the region are the vast sand dune fields of Gran Desierto de Altar.