Colima Volcano#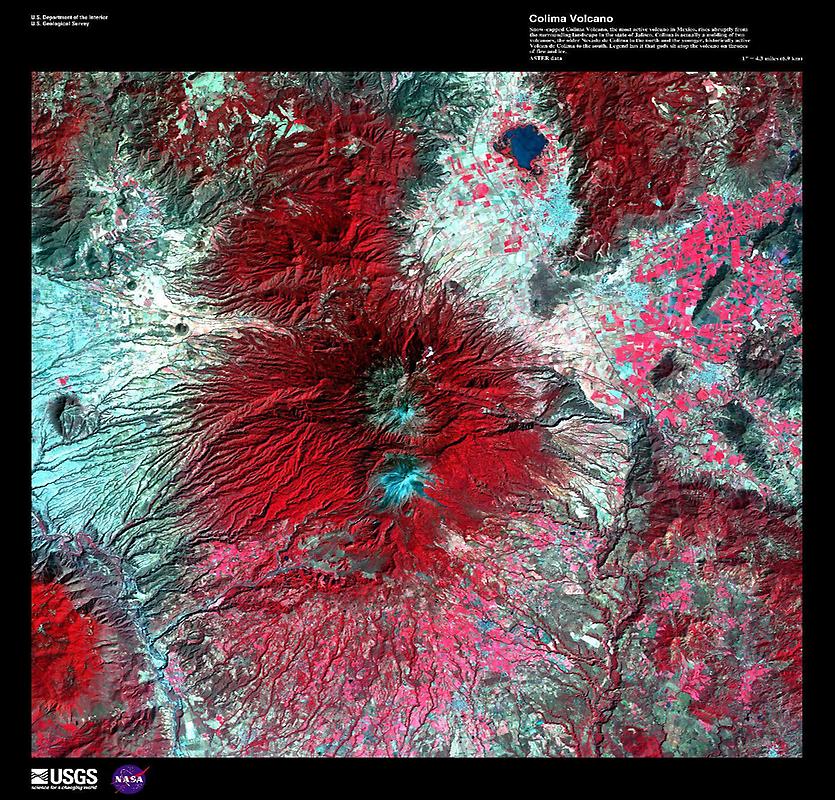 Snow-capped Colima Volcano, the most active volcano in Mexico, rises abruptly from the surrounding landscape in the state of Jalisco in the center of this false-color satellite image.

Part of the trans-Mexican volcanic belt, Colima is actually a melding of two volcanoes, the older Nevado de Colima to the north and the younger, historically active Volcan de Colima to the south. Approximately 300,000 people live within 40 km (25 mi) of the volcano earning it designation as a Decade Volcano by the International Association of Volcanology and Chemistry of the Earths Interior.

Legend has it that gods sit atop the volcano on thrones of fire and ice. For other active volcanoes in Mexico, see the Natural hazards-volcanism subfield in the Geography section.